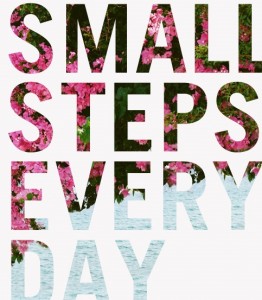 4. MAKE SMALL AND TEMPORARY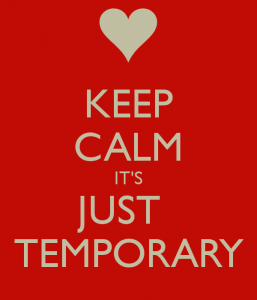 This brings us to your most important next steps, detailed below.
Questions and Actions
Before moving on to another chapter, take (or the #2 to start) at least two of the following four actions. Your choices:
1. Do I really look like that underwear ? Take digital pictures of yourself from the front, back and two sides. Wear either underwear or a swimsuit. You don't want to ask one of your neighbors to do it? Use a camera with a timer or the webcam of your computer. Put the least flattering picture named "before" somewhere where you will see it often: the refrigerator, bathroom mirror, dog's forehead, etc.
2. I really eat this ? Use a camera or smartphone to take pictures of everything you eat for 3-5 days, with at least one day of the weekend. To see the size of the dish, put your hand next to EVERY plate in the photographs. For maximum effect, put these photos online for others to see.
3. Who can do this with me ? Find at least one person to engage in a friendly competition with the total inches (TI) [total centimeters (TC)] or bodyfat percentage. Weight is a poor substitute but another option. Use the competition, guilt and fear of humiliation to your advantage because when it happens it hurts.
4. How do I measure ? Have a simple tape measure and measure these 5 locations: the two arms (mid-bicep), the waist (horizontal to the navel), hips (the widest point between the navel and legs) and both legs (mid thigh). Total figures to arrive at your total inches (IT) [total centimeters (CT)]. I will say it once again, because I know you don't do it since the last chapter. Stop reading immediately and do it. It takes 5 minutes.
5. What is the smallest meaningful change can I do ? Make it small. Small is achievable. For now, that means getting started on at least two of the four steps above before moving on. The rest and the best is yet to come.
TOOLS AND TIPS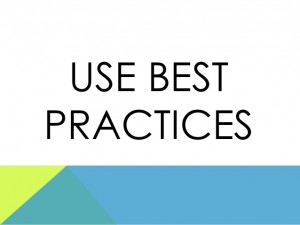 Realistic replicas of fat (www.fourhourbody.com/fatreplica). They are disgusting but effective motivators. I keep a 1 lb (0.45 kg) fat replica in the drawer of my fridge. The replica of 5 lbs (2.2 kg) more visually effective to get people resistant to lose fat. A CEO of a biotech company that Tim Ferriss know, take this one with him to work in his bag to show people who need motivation. If you want to thank yourself, be thanked or maybe hit in your face, order one of them.
Services to post photos "Before" (and "After")
Evernote (www.evernote.com)
Flickr (www.flickr.com)
PBworks Personal Wiki pages (www.fourhourbody.com/pbworks) Ramit Sethi (you'll know him soon) has set up a free PBworks page (a simple wiki page like those found on Wikipedia) and invited all those who bet on its challenge to have notifications when he updated its weight. He also used his PBworks page to talk to a ridiculous number of "haters".
Habit Forge (www.habitforge.com) Habit Forge is a tool of reminder by email to inculcate new habits into your daily routine. Decide habit you want to train and Habit Forge will send you an e-mail for 21 days. If you don't follow them, a new cycle of e-mail begins again.
stickK (www.stickk.com) stickK was founded on the principle that the creation of incentives and allocation of responsibility are the two most important keys to achieving a goal. Co-founder Dean Karlan, Professor of Economics at Yale University, came up with the idea of ​​opening a "commitment shop" online who became stickK. If you don't respect your commitment with stickK, it automatically tells your friends and you are entitled to endless mockery.
BodySpace (www.bodybuilding.com/superhuman) or DailyBurn (www.dailyburn.com/superhuman) Need to find someone to hold you accountable ? To beings encouraged or harassment if necessary, join more than 600,000 members on BodySpace or more 500,000 on DailyBurn who are monitoring their results from their diet and exercises. The above URL links you to the 4HB communities in these sites.
Ramit the best big mouth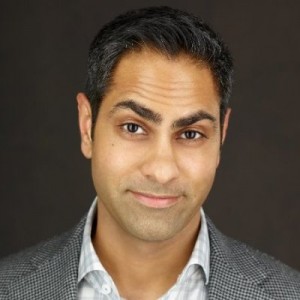 How gain 5lbs (2.2 kg) in 1 week
Ramit Sethi has always joked about his "Indian fragility".
He wanted to add muscle to its 127 lbs (57 kg) for years but it hasn't happened until a simple addition with his life: another bet. Ramit has an entire folder dedicated to bets against friends in his Gmail, the total amounted to about $ 8,000.
This time he bet them that he could gain 15 lbs (6.8 kg) of muscle in 3 months.
In the first 7 days, he gained 5 lbs (2.2 kg) and was the heaviest he had ever been. Ultimately, he added 20% to his body weight [exceeding 15 lbs (6.8kg)] all keeping his bodyfat low. Now, several years later, he has maintained its new musclar weight almost to the exact pounds (kilo).
There were 3 reasons why it worked after not worked for years.
1. He used a bet and made its results public
Ramit set up a free PBworks wiki page (like pages found on Wikipedia) and invited all bettors to receive notifications when he updated his weight.
Needless to say, his big mouth would make him look doubly stupid if he didn't win the bet. Ramit therefore developing liability:
"Using psychology to help, not just try harder". If you have tried several times (or promised to do) something and it didn't work, consider public compliance or a bet".
2. He ignored almost everyone
From Ramit:
"Everyone has a sacred opinion. Some people told me that I would get fat, like I wanted to let that happen for a few hundred dollars. And of course, everyone had theories that we must eat, drink and even what combination of weight to lift.
"Several people sreamed after learning my strategy (weight training, running and eating more), "What you can't run you will lose too much weight !?!" All I could do was point out that it seemed to work: I was already doing one-third of the bet in the first seven days. There was not much they could say about it.
"Everyone has an opinion about what you "should" do. But the truth is that most of them are full of hot air, nothing solid, and you can do it using a few simple steps.
"I ignored all of them".
3. He focus on the method, not the mechanism
"People told me I had to understand how fat and carbohydrates and fatty acids were working before began. That's a huge absurdity. What if I just started to train and eat more ? May I know what kind of whimsical things later? You do not need to be a genius to gain or lose weight".
4. Make small and temporary: the practice of excellent baby steps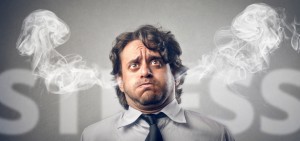 "Remove the pressure".
Michael Levin has made a career by removing the pressure and it has worked. Sixty literary books later from bestselling nonfiction to movie scripts, he had suggested to Tim Ferriss to do the same thing: set a small goal of writing two pages per a day. Tim Ferriss had steel mentality to make a book in his hands and put the bar low has allowed him to do what counted most: start each morning.
Dr. B.J. Fogg, founder of the Persuasive Technology Lab of Stanford University, wrote his graduate thesis with a much less aggressive engagement. Although he was returning from a party at 3:00 in the morning he would write one sentence per day. He finished in record time while all her classmates took years, overwhelmed by the enormity of the task.
Having understood this principle, IBM is a leader in computing world with its sales in decades. Quotas for its salespeople were the lowest in the industry because management wanted the representatives is not intimidated to do one thing: picking up the phone. The momentum took care of the rest and quotas were exceeded, quarter after quarter.
Remove the pressure in 4HB means doing experiments that are short and not too bothersome.
Don't see a change in diet or a new exercise as something you have to commit for six months,much less the rest of your life. See it as a driving test of one to two weeks.
If you want to walk an hour per day, doesn't begin with an hour. Choosing a hour create automatically excuses of not having enough time. Commit to a fail-proof 5 minutes instead. This is exactly what Dr. Fogg suggested to his sister and this change (the smallest of changes can be significant to create momentum) led her to buy running shoes and stop eating dessert, without Dr. Fogg has suggested it. Such subsequent decisions mentioned in the literature as "consonant decisions", the decisions we make to be aligned with an earlier decision.
Remove the pressure and make something small.
Remember our goal is to make 5 sessions of EVERY new behaviors ? These are the 5 sessions that are importantes, not the length of these sessions. Make the game so you can win. Do what is necessary to make these first five sessions as painless as possible. 5 snowflakes are all you need to start the snowball effect with consonant decisions.
Remove the pressure and make your 5 easy sessions, either for meals or workouts. The rest will take care of itself.
-Steph