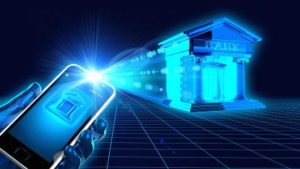 What's up ? This is THE stephane ANDRE !
Today, in my workout program (tracked with JeFit  ), I did shoulders, traps, calves and forearms. My muscles gains in forearms are slow but it's cool, it's the process. I didn't use weight to train my flexors and extensors of my forearms so it take time. I started it since for 1 month. I hurt my right knee during a box sparring 1 month ago and now I can lift heavyweight on my left. Yeah back to do squat, leg press with one leg and deadlift. I'm happy.
Cryptocrurrency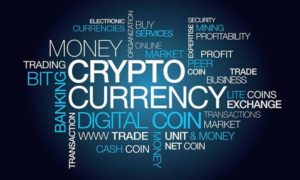 Since 4 months, I think to buy cryptocurrency, espacially Ethereum . I'm more interested by Ethereum than Bitcoin, because with Ethereum you can make smart contract. By example, you and your friend make a bet on a match (basket, soccer, box, whatever). You don't want to make a bet with a bookmaker because the charge are too high. With the smart I've seen, you can program something like this : « If Team A wins, the loser's money is automatically transferred to the winner's Ethereum account at the end of the match ». All without charge. In the smart contract that I saw, the 2 people had an Ethereum account.
The principle of cryptocurrency is to transfer money or buy something without a third part (bank or financial service) because charges increase year after year. In few months, I will buy a Ledger Nano S  (usb wallet for cryptocurrency)
Digital Bank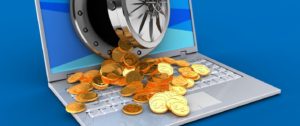 Because of cryptocurrency, I thought : « Is it possible to have a bank account and transfer money without a third part ? ». I have a Paypal account but I mean a real bank account with a debit card, you dig ? After watched an Oliver Roland's video , I discovered 2 bank online with debit card or precisely pre-paid debit card. It's Transferwise  and Revolut .
I read articles about the difference on the 2 and Revolut is excellent for people who travel a lot to avoid high currency exchange fees (even cash machine) when abroad and Transferwise is excellent for international money transfer with the lowest charge. Transferwise and Revolut have app on GooglePlay/AppStore and a deal with MasterCard for the pre-paid debit card.
2 days ago, I opened a Transferwise's account (multi-currency) without meet somebody, I did everything online. I create an account like the majority of web services with a form and I gave them a scan of my ID and a scan of a bank statement to confirm my address. I received a confirmation by email less than 5 work day week. I'll put money on this account in few days and I will ask to have a pre-paid debit card.
By looking a little more on Transferwise (because this company created in 2011), I understood that it could be beneficial for people who use Western Union or Ria to send money to parents living in the native country. My parents did it. You see, if you're an immigrant or an expat it could be more avantageous about international money transfer fees. A story about the co-founder Kristo Käärmann (from Estonia) is he was working in the UK and was losing a lot of money transferring cash back home to pay for a mortgage. It can be also interesting in this case.
In January 2018, Transferwise launched the Mastercard pre-paid debit card, I really curious to use it to see how it work. As I told you, it's been 2 days that I have my Transferwise's account, that's why this article is Part 1. I'll give my point of view on Transferwise soon. And I think to open a Revolut's account in few months.
Share this article if you think it can help someone you know. Thank you.
-Steph