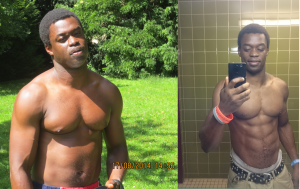 It's me, Stephane
Eat protein (meat, fish, egg), carbs (rice, pasta, legumes), vegetables and no sugar. Eat enough calories to do our training but we pay attention to our bodyfat percentage. We train 7 times per week. We learn everydays to improve the state of mind, meditation, nutrition and exercices.
Build and improve our body together. Be connected together to share our progress and our tips outside the Matrix.
Fuck the Matrix, fuck the powder supplements.
-Steph