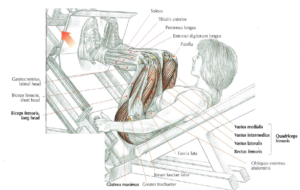 I read a Frederic Delavier's book « Strength Training Anatomy » and I learned good stuff.
Warning : Using leg press with heavy weight may cause a displacement in the sacroiliac joint, which can lead to contracture.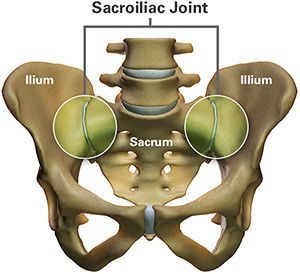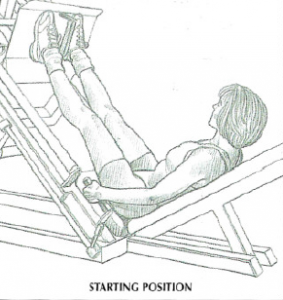 Installed in the machine with your back on the back pad and your feet a little apart :
Inhale and unlock security. Bend your legs as much as possible to have your thighs on the sides of your ribcage.

Back to the starting position and exhale at the end of the movement.
The feet's position allows you to target certain muscles :
Feet low on the plate work primary quadriceps

Feet high on the plate work primary glutes and hamstrings.

Feet apart on the plate work primary adductors.

Note
This exercise is good for people with back problems and who can't do squat. Attention, it's necessary not to take off the glutes of the back pad.
Subscribe to my newsletter and share this article if you think it can help someone you know. Thank you.
-Steph