I watched an Olivier Roland's video  and there is good stuff.
How to do to have a collaboration with anyone by email ? You know successful people receive 100 emails per days and the most look like this :
I follow your blog and I discovered a passionate person. I send you this email because I would like to collaborate with you. I think my work and your work will be great together. My wife and me work about cognitive load to optimize learning for everything like school success. If you're interessted, I can tell you more.
Best regards
XYZ
This email isn't horrible but it is ineffective for a simple raison. This email is too unclear. A collabaration about what ? It's to do an article ? An interview ? It's too create a product together ?
When we send an email for a collaboration, we need to be very specific because people don't time, they receive a lot of email. We must be short and clear. When we're clear, we respect people's time. If we don't have any idea about collaboration's type, take time to think about it.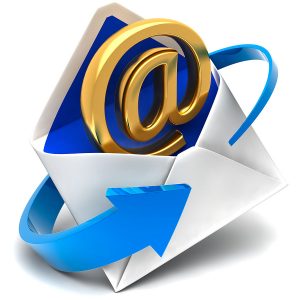 Read this :
I would like to make an interview with you for my blog because we talk about same subjects and I want to introduce you to my audience. We can use Skype for this interview and we can talk about your new book (or a product) if you want.
Here is something simple and clear. It's important to explain what kind of collaboration is and what is the benefit for the guest. It's important to prove this collaboration is « win-win ».
When you select the kind of collaboration, select the most simple to set up. Skype is easy to use for an interview.
It's the same thing for people you met in event. Be short, simple and clear.
-Steph