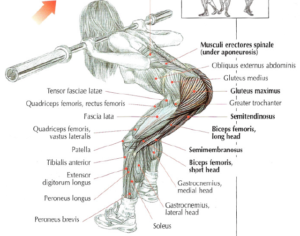 I read a Frederic Delavier's book « Strength Training Anatomy » and I learned good stuff.
Standing with your feet slightly apart. The barbell put on your trapezius or lower on your posterior deltoids :
Inhale and bend you torso forward to the horizontal with your back straight, the axis of flexion passing through coxofemoral joint.

Back to the start position and exhale.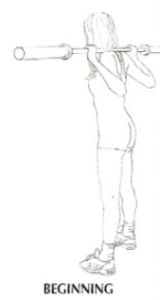 It's possible to make the movement easier by bending your knees.
This exercise works glutes (gluteus maximus), all spinal muscles and hamstrings (except the biceps femoris short head). Besides the knees flexion, hamstrings have the function of retroversion of the pelvis, which allows to straighten the torso. This action performed when the torso bound by isometic contraction to abs and sacro-lumbar muscles.
To have better feeling on hamstrings, it's advisable never to work with heavy weight. In negative phase, « good morning » is excellent for stretching the back of the thighs. Work regularly the negative phase of the « good morining » helps prevent injuries to hamstrings during the squat with heavy weight.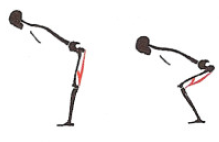 Legs stretched while your torso leans forward, extends hamstrings. This make is easier to feel sensations of hamstrings when you straighten up your torso.

Legs bent while your torso leans forward, relax hamstrings. This facilitates flexion of hip.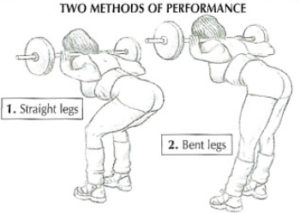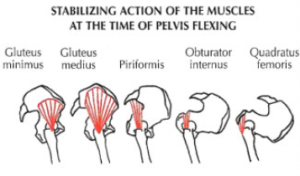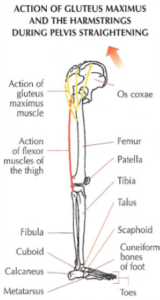 Share this article if you think it can help someone you know. Thank you.
-Steph