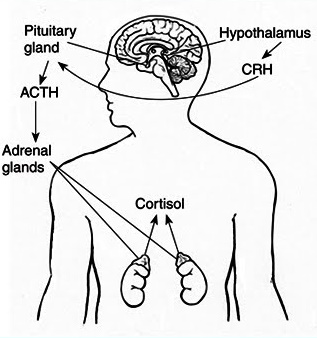 Cortisol. It's a weird name that I hear rarely. One time, in the gym, a guy told me to be careful about it. When I asked him what is it, he told me: "It's the stress". Follow this logic, we stress every day, it means each day we lose a little bit of muscle? It makes no sense. The first time I tried to learn about it, I didn't understand anything. Cortisol is a hormone and you have to learn some medical things. I didn't like this situation, because I wanted to know how to control cortisol to keep muscles.
This week, someone told me about cortisol and his explanation was very vague. I see that many people are afraid of it because they don't understand it. It's time to go deeper to understand Cortisol, because the body doesn't create it to destroy itself.
What is its role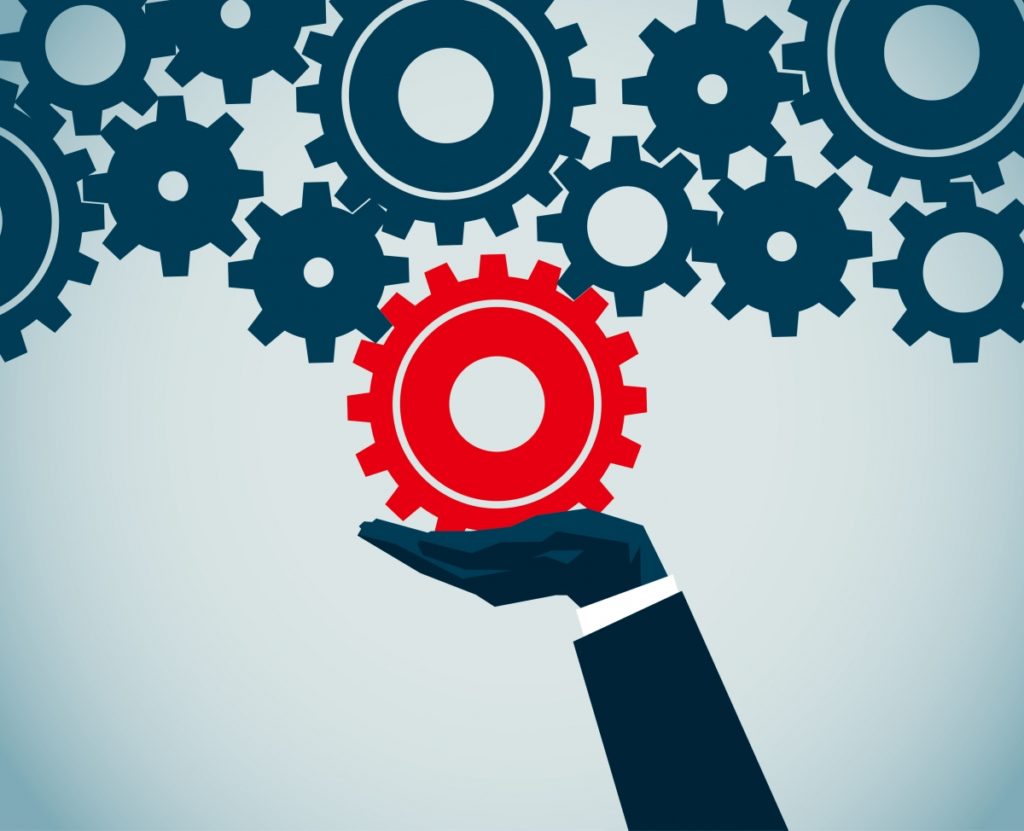 Cortisol is a stress hormone and it works like a type of alarm system in your body. It controls your fear, motivation, mood to handle dangerous situations. This hormone has several role:
Organize the energy of the stores
It organizes all type of energy that your body has to always be functional for a dangerous event. It means amino acids from muscle tissue, muscle and liver glycogen and fatty acids from body fat.
Stabilize blood sugar levels
When your blood sugar levels are very low, it helps to keep normal levels.
Boost your stamina and attention
Cortisol boosts Phenylethanolamine-N-methyltransferase (PNMT). PNMT is an enzyme that transforms noradrenaline to adrenaline. This method increases your adrenaline's rate.
Boost the power of muscle contraction
This is a consequence of a high rate of adrenaline.
Boost the power of heart contraction and rate
It's an effect of a high adrenaline's level. Oxygen move better to muscle
Weaken the immune system
When there is a threatening situation, the body needs all the resources possible. For example, a fight. The high rate of cortisol will weaken the immune system to have the maximum of energy possible. When the rate decreases, the immune system has the full power back to repair the damage from the fight.
All these roles help you to get through an unsafe situation and survive. The thing is if the cortisol has a high rate for a long time, it can create problems in your body. Let's see in different areas how cortisol can be bad.
Muscle Gain

A high rate of cortisol for a long period can impact muscle in a unhealthy way with these methods:
Muscle is less feed by food
Muscle receive fewer amino acids to create new tissue. Restocking of glycogen stores is decline too.
Boost muscle damage
There is a high level of protein damage (catabolism) than protein synthesis (anabolism). This is why we say "stress (cortisol) eat the muscle".
Muscle take more time to repair
The immune system is very important to repair muscle. When a high rate of cortisol is recurring, it weakens the immune system.
Boost myosatin
Myostatin is a myokine, a protein created by the muscle and it limits its growth. It means when you have a high rate of myostatin, it limits your muscle gain.
On the long term it declines testosterone rate
Pregnenolone is a hormone that creates testosterone and cortisol. To have a high rate of cortisol, your body needs a huge amount of pregnenolone to make it. It means there will be less pregnenolone to create testosterone.
At the end of your training session, the level of your protein synthesis is big for around 24-30 hours. This is the period where your body repairs your muscle and add new tissue. When your immune system is fragile, your body uses these amounts of hours to only repair the breakdown you caused. Your body is not able to produce new muscle, it means you don't gain muscle.
Recovery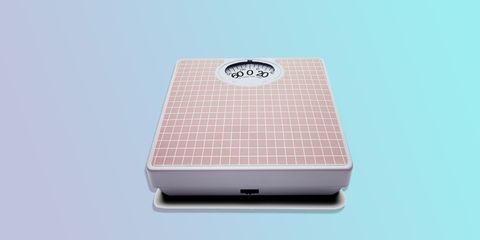 A long period of high rate of cortisol can impact your recovery in these ways:
Decrease the production of growth hormone
At night you have a natural spike of growth hormone and a high rate of cortisol disrupt your recovery. When your recovery is not optimal, you don't progress.
Decline muscle glycogen storage
Gycogen is critical in the process of recovery.
Speed down the reparation of muscle
Growth hormone maintains, build and repair tissue. It means it also builds muscle mass. You gain muscle by repairing muscle. When the cortisol decreases the production of growth hormone, you don't have results.
Increase adrenaline rate
Adrenaline (or epinephrine) is a helpful hormone before a workout session. It boosts your cardiorespiratory activity (more oxygen to the muscles). It also improves your metabolism, your mood, and your body is more reactive. Before to go to bed, it doesn't help you to sleep.
Fat loss
The famous coach Charles Poliquin said that when you have too much cortisol, it stores your fat in abs. There is a problem here because cortisol has also as function to organize stored energy. Fat is a kind of energy for the body. It means cortisol doesn't store fat, you know, fat is energy.
Another function of cortisol is that is a fat loss hormone when the rate is high while a short time. If the high rate is recurring, it complicated the action to fat loss.
Decline the transformation of hormone T4 to T3
A little explanation about these hormones. The thyroid is a gland in the neck. It creates three hormones: triiodothyronine (T3), thyroxine (T4) and calcitonin. T3 and T4 adjust the temperature of your body, your metabolism, and your heart rate. T3 usually sticks to protein in your body.
The thyroid creates a lot of T4 to change it in T3. T3 modifies the metabolism rate. When you have a high rate of metabolism, you burn more calories. In the case where your body has a low level of energy, the thyroid creates less T4. Fewer T4 means fewer T3 and the result is a low metabolism rate and the body burns fewer calories.
Do you remember what happens in a situation when your body lacks food? The cortisol rate is high to keep blood sugar stable and organize stored energy. This is a mechanism of the body to survive since the prehistoric era. Today is good because access to food is better. Unfortunately, cortisol can have a high rate because of other stress factors.
Insulin resistance
Cortisol boosts the blood sugar rate in a crisis event (lacking food, running away or fighting). These emergency circumstances allow the body to release glucose for energy. When people are sedentary and the blood sugar level is high, it's not good. The level stays longer high and can drive to hyperglycemia. The body to avoid it creates insulin to decline the rate of blood sugar to a normal level.
Imagine a situation where cortisol's rate is high a lot of time. It boosts the blood sugar levels and the body produces insulin every time. The result of this is insulin resistance. In the plan to lose fat, settle a caloric deficit is crucial. Unfortunately, insulin resistance and a metabolic rate low make the process more difficult. It can even create a surplus of fat.
Let's be things clear, insulin alone doesn't make you fat, it stores the elements of your food. It's when insulin has a high rate that is tough for the body to use fat in a good way.
Insulin resistance means that the cells work badly with insulin. The result is the body needs to create more insulin to do the same task with the cells. When there is a huge amount of insulin, it takes more time to go back to the normal level. When there is a big quantity of insulin for a long time, the body has trouble to use fat.
It is the same thing for cortisol. Alone, cortisol doesn't make you fat. It's when cortisol has a high rate that is tough for the body to use it in a good way.
Share this article if you think it can help someone you know. Thank you.
-Steph