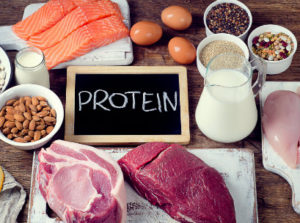 What's up ? This is THE stephane ANDRE !!! I watched a Jamcore DZ's video  and I learned some good stuff.
I write this article about nutrition because when I started to seriously lift weights to build muscles, I didn't know what to eat. There was a lot of people around me with impressive bodies but their muscle weren't visible. So the problem I had was that when I ate too much, I had a big belly with swollen skin because of water. And when I ate a little, I didn't have the energy to train in the gym.
Speaking with a bodybuilder, he explained me the basics of nutrition to have an athlete's body or bodybuilder's body but he told me that I should always continue to learn new scientific studies to be up to date.
To build good quality muscle, you have to eat healthy foods. These healthy foods are in the form of protein carbohydrate and lipids. The reason why it's necessary to eat protein is because muscle is protein. If you cut your arm in 2 parts and you analyze inside, you'll see that the muscle is made of protein, which means that the muscle is meat.
Here are the main sources of protein :
Beef

Chicken

Egg

Fish

Dairy products

Soy

Lentil
The nutritional quality source of these foods depends on whether they're organic or not.
Protein is amino acids. Human body is composed of 80% amino acids. Your muscles, your skin, your bones, your hair are composed of amino acids. Each amino acid has an important role in the body. There are several amino acids like BCAA, glutamine, arginine, etc. I will write an article about amino acids.
To build muscle in our body, we need BCAA, especially leucine. Leucine's role is to stimulate the synthesis of the protein that is responsible for muscle growth.
Consumption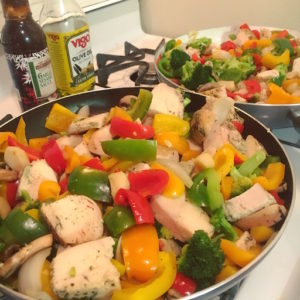 There are variations in protein consumption because each is different, each has a different goal and each has a different level of training (beginner, intermediate and advanced). Advanced level people are people who do amateur or pro competitions. There is the bulking phase and cutting phase.
We will use an example with a person who weighs 85kg.
Bulking
To bulk, you consume 1.5 to 2.5 gr per kg of bodyweight. For a beginner, it will be 1.5gr of protein. So the weight (85kg) multiply after 1.5gr then 1.5 x 85 = 127.5 gr of protein per day. For an advanced, it will be 2.5gr of protein. So 2.5 x 85 = 212.5 gr of protein per day.
Cutting
To cut, you consume 2 to 2.7 gr per kg of bodyweight. We lightly increase proteins and lipids to compensate for the reduction of carbohydrates to avoid losing too much muscle mass. For a beginner, it will be 2gr of protein. So the weight (85kg) multiply after 2 gr then 2 x 85 = 170 gr of protein per day. For an advanced, it will be 2.7gr of protein. So 2.7 x 85 = 229.5gr of protein per day.
With these results, you'll organize 3-5 meals a day with about 30-35 gr of protein per meal. But beware, these meals should be balanced against carbohydrate and lipids.
Subscribe to my newsletter and share this article if you think it can help someone you know. Thank you.
-Steph
P.S. If you're in Miami and you like Caribbean food, go to my cousin's bistro to eat Haitian food, click here.