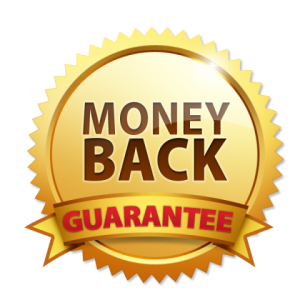 I watched an Olivier Roland's video  and there is good stuff.
In Europe (yes, I'm living in Europe), the law says that a consumer has 15 days to return a product he bought by mail. Products bought on internet are part of these purchases by mail as digital products, training or softwares.
The law also says that a consumer may waive the guarantee by checking or unchecking a checkbox to receive a product faster. Some companies have a procesure to wait until the guarantee's period is completed before sending a product to allow time for the consumer to think about if he/she changes his/her mind.
The most interesting guarantee to make is a 30-day guarantee for online training. If you do a 1-year training, you can make a guarantee on results with conditions. If after 1 year, a person doesn't have expected results despite that person has seriously followed and applied the training's content by showing evidence, that person may claim the refund.
For the 30-day guarantee, there aren't conditions. Whatever reasons, a person is systematically refund. It's true that is interesting to know why a person wants to be refunded but it's not obligatory.
A guarantee for success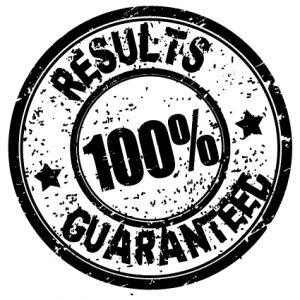 Yes, it help you to have success because guarantee is a trial period for the entrepreneur and the consumer.
Consumer
Many people are anxious to buy a product on internet, especially if the product is digital. The guarantee make it possible to reassure them.
People who have hesitated to take an online training will continue to hesitate for 30 days but more intelligently. Because the 30-days guarantee are free trial days so they can see how it works, how is the content's quality, how the community interacts with coaches, how is the track's quality of each participant, etc. If your product is good, you'll have more sale than refund.
Entrepreneur
This allows you to filter out annoying consumers. If during the 30 days, you see a consumer who demands weird stuff or complains, criticizes all the time or isn't polite, you can say it's better to stop and pay him/her back.
It's like for a job, the employer sees if the employee corresponds to the workstation and the employee sees if the job is suitable for him/her. This for both side and it's a good method to avoid having unnecessary problems.
Attention
I don't advise you to filter consumers when you start your company. You need to accept all consumers to reach your break-event point. Once you have reached a certain threshold of success, you can filter your consumers.
The guarantee is also a legal protection. When consmers aren't happy, they leave, it's simple.
Marketing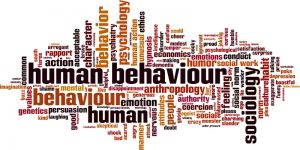 With marketing, we can see human behavior and there are some surprising things. Here an exemple with a form to receive an eBook. We can have 10 % more conversion when we fill in the first name and email of a person in the form. We can do it only if the person is subscribed to our newsletter but this is show how people are lazy by nature.
Yes, 10 % more only because people just have to press the button « OK » instead to type their first name and email, surprising !
Something else. It's true that you're going to have people who will just register to enjoy the 30 days free but reassure you, it's a very small minority. Most people are honest and if you gave a product that gives value and quality, you'll have more sale than refund.
It's easier to use this kind of guarantee with digital product but it's possible to do it with physical products.
How do you set up this type of guarantee for your product ?
-Steph