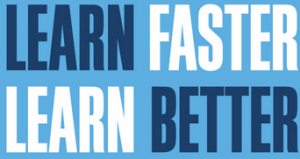 I watched an Olivier Roland's video  and I learned good stuff.
If you didn't read the Part 1, click here .
Ok, this software used in the scientific study is not accessible for more than 80 % of the population but there are several software that can allow you to improve your intelligence like that used in the scientific study.
There is IQ Mindware. There is another one that is open source so free called Brain Workshop. These software are for people who really want to improve their intelligence because they are based on the principle of Dual n-back . It's very difficult and it's the only way to improve your intelligence.
The results of this scientific study showed that the maximum gains obtained with 20 minutes of training per day for 19 consecutive days. This is 10 % improvement with the 8 consecutive days of training and 44 % with 19 consecutive days of training.
Train your brain with IQ Mindware or Brain Workshop (I use this one) will allow you to improve your concentration and motivation. Everything you need to improve your ability to have successful projects.
Meditation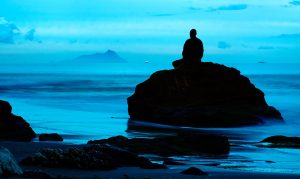 Meditation is excellent for improving your concentration. Before, I was often lost in my thoughts when I was doing a task and in the end, this task was done badly. Have you ever been lost in your thoughts when you were doing a task ?
Meditation is cool because you can do this in 5 minutes a day and you don't need any equipment. You just need a little time and a quiet place. You see meditation is accessible to everyone and can be done by people of all religions or these who have no religion.
The goal of meditation is to train your concentration. That means to focus your attention on something specific. For example in bodybuilding, when you do the dumbbell curls, you fix your attention on your biceps. Meditation is a simple and effective way to become aware of your « parasitic thoughts ». These « parasitic thoughts » that make you no longer focused on your task and lost in your thoughts. When you realize that you're lost in your thoughts, you can redirect your thoughts to be focus again on your task.
Scientific studies have discovered and are still discovering meditation's benefits like an enormous reduction of stress, anxiety, anger, depression, immune system improvement, positive emotional improvement and a better attention. For people with hypertension, there is a decrease in blood pressure and an increase in longevity of 23 %. Scientists always find new benefits in meditation.
And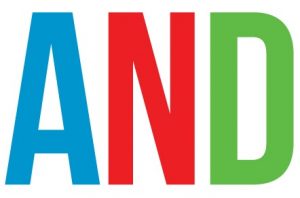 Meditation improves health AND also intelligence as ability to manage emotion, increase concentration, reduce attention problems, increase memory and visual processing capacity, improve learning ability and reduce your risk to multi-task. Doing multi-task ruin your productivity.
If you want to enjoy meditation's benefits, you can start with a simple exercise without equipment today :
You sit comfortably in a quiet place. If you want you can sit in the lotus position but it's not obligatory. You close your eyes and take 3 deep deep breaths to relax. Once you relaxed, you focus on your breathing. You focus on your inhalation and your exhalation and the goal is to concentrate as long as possible on your breathing
While you are going to think about your breathing, full of thoughts will come constantly and it's normal. It's destabilizing but there is a technique for your mind to be less distracted. The technique is to count the number of your inhalation and exhalation.
When you inhale, you count « 1 » in your head (don't speak) and when you exhale, you count « 1 » then when you inhale, you count « 2 » and when you exhale, you count « 2 ». You do it from 1 to 10. When you're 10, you count upside down from 10 to 0. When you realize that you're lost in your thoughts and you've lost count of the number of breathing, you start again at « 0 ». You don't give up until you've been able to count from 0 to 10 and 10 to 0 without interruption at least once.
You'll see that many thoughts will come because it's absolutely impossible to think of nothing. Don't worry, it's normal. As soon as you realize that you're lost in your thoughts, come back to focus on your breathing without feeling any particular guilt.
Do this simple meditation 5 minutes a day will give you many benefits that I quoted in this article.
Scientific studies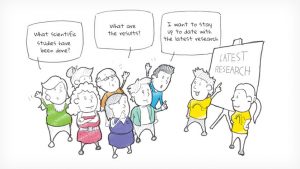 Here is a list of scientific studies concerning benefits meditation.
« A Randomized Controlled Trial Of Compassion Cultivation Training: Effects On Mindfulness, Affect, And Emotion Regulation », Hooria Jazaieri, 2013. Click here. 
« Initial results from a study of the effects of meditation on multitasking performance », David M. Levy, 2011. Click here.
« Effects of mindfulness-based cognitive therapy on neurophysiological correlates of performance monitoring in adult attention-deficit/hyperactivity disorder », Poppy L.A. Schoenberg, 2013. Click here.
« Mindfulness meditation improves cognition: Evidence of brief mental training », Fadel Zeidan, 2010. Click here.
« Buddha's Brain: Neuroplasticity and Meditation », Richard J. Davidson, 2010. Click here. 
Share this article if you think it can help someone you know. Thank you.
-Steph