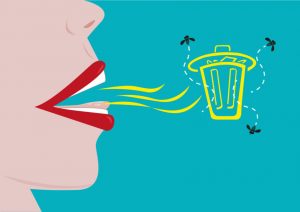 I read a Nerd Fitness article  and I learned good stuff.
In the fitness world, there is a lot of contradictory information and it's difficult to be healthy with this mess.
This for this reason I'll give you  advice that my old friend Bobby told me so it's Bobby who talks and Bobby says :
Clothes
It's important to have nice expensive sneakers to have results. You need to have the lastest Nike/Reebok/Puma/Adidas/etc.
For clothes, you need to have spandex pants because it helps to burn fat in thighs. You burn fat faster by doing less effort.
The gym is a fashion show.
Material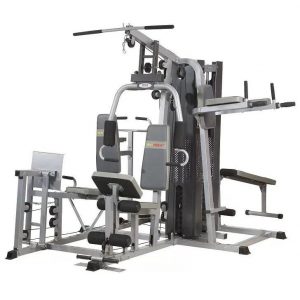 Abs machines
You need to have a machine like Ab Coaster, Ab Roller, Ab Chair, Hawai Chair (it's the best ) . Abs, it's life.
A training without being exhausted
It's stinking to be exhausted after a training session, this is why that Flex belt is pratical . This is something else, Weight loss wraps . You put that on your body and your body becomes thinner, this is cool.
Shake Weight
If you're a lady and you want to have arms toned, Shake weight  is for you. You do it 10 minutes per day and you'll have results.
The 562 movements machine
Do you know Nautilus machine ? It's the same thing. You sit down, you move your arms and legs and you'll have a pro bodybuilder's body. Don't use free weight because it's really heavy and really difficult to use.
Treadmill
It's a machine when you use it, you feel like you're walking on a hill. It's better than walking outside.
If you want buy everything, I advise you to take a credit. Don't worry, your bank will like it. Look this new generation of treadmill.
Training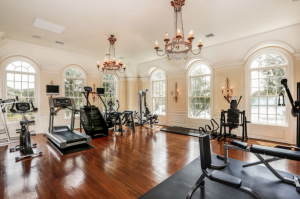 Most expensive gym
I advise you to choose the most expensive gym of the town with the most machines as possible. You need to avoid free weight because it's hard to be with people who lift dumbbells and barbells.
Subscribe to all gym's classes
You need to participate to all gym's classes like jazzersize, boxersize, supersize, sweatin' to the oldies, dub-steppin' to the newies, etc. You can just do one lesson, it's cool.
Free weight
This is for lady. You need to don't lift dumbbells or barbells otherwise you'll have a bodybuilder's body. If you need to lift a weight, I advise you to take the lightest weight and do 50-60 repetitions. Attention, you must not lift dumbbell more than 1.3kg (3lbs).
Change your program all 4 hours
By this way you shock your muscles. You need to change your training program very often to prevent your body from getting used to. There is 28-day workout split, it's excellent. Tomorrow, it's « left arm » day.
Diet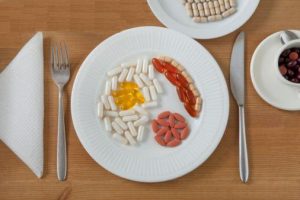 Doesn't change your diet
You don't need to change what you eat. The proof is there are gym that offer pizzas and bagels . You need to take a lot of pills and shakers to have an athletic body. Diet pills, fat burner shakes, mass gainer, double up muscle building power, etc.
Supermarket
At the supermarket or grocery, you avoid all fruits and vegetables. Anything that doesn't have labels « low-fat », you also avoid. You need to have healthy preprared meals. If on the labels there are 50 unpronountable ingredients on the label, it's good.
Take everything that has the label « low-fat » like ice-cream, bagels, bread, cookies, french fries, etc. Takes whatever is « low-fat » is healthy.
If you don't like to do shopping you can buy salads in fast-foods. Salads are healthy like macaroni salad, potatoes salad and deep fried ball of lard salad.
Energy drinks are excellent for you health, you can drink it like you want. It's better than water.
Here was advices of my old friend Bobby. You smart and I know that you noticed that ALL THESE ADVICES ARE CRAP. Sadly, a lot of people think that these advices are useful and they become crazy when they don't see results.
What is the worst fitness advice you have seen ?
-Steph
Smartphone apps :
To track my calories, I use MyFitnessPal 
To track my training program, I use Jefit