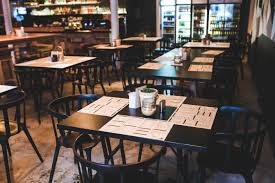 I read a Nerd Fitness article  and there is good stuff.
It's easy to prepare our meal when we're in our headquarter because we have all ingredients but when we go eat at restaurant, it's not the same thing and we enjoy to eat anything.
Eat at restaurant = unhealthy meal ? No, not cecessarily
If we have go to the resaurant, whatever reason, we can make change when we order a menu that help us to eat healthy.
Teddy Roosevelt (the 26th president of USA) said  :« Do what you can, with what you have, where you are »
Restaurants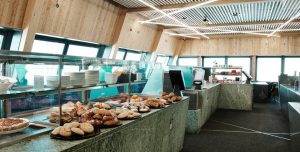 Here are techniques to help to eat healthy when you're outside.
Explores the menu before
Explores menus on the restaurant's website and pre-selected your options before to go to the restaurant. This avoid you to struggle to have the willpower to eat healthy when you're going to place the order.
If possible ask to place your order first. Whenever the server asks who wants to order first, speaks ! If you're the only person of your group of friends who eat healthy, this will help you to not be influenced by the Matrix (pizza, french fries, etc). This avoid too to heard this sentence : « live a little ! ».
if you order first, the opposite can happen. You can influence your friends to eat healty and it's cool.
Ask for help from your server
If you see a menu that who like at 80 %, don't be afraid to modify the menu. This happens all the time and the server really doesn't care. A chicken sandwich can become a plate of meat and vegetables.
99 % of the restaurants where I go give me a plate of chicken and vegetable, if I ask for it, even if it's not on the menu. The goal of restaurants is to make clients happy.
Order water
Order always water rather than soda or other sugary drink ! Processed sugar is bad. You want someting with taste ? Sugar-free Ice tea.
Avoid fast-foods
Go to a grocery or a supermarket to find hot good food.
Avoid french fries
Order potatoes baked, grilled or steamed.
Not chips, bread or popcorn
Ask your waitress to not bring them.
Big entree
If the entree is huge, ask to decrease protions. This avoids eating a meal at more than 3000 calories.
Eat slowly
It take 1 minute to your brain to realize your stomac is already full. Slow motion, enjoys the conversation of people with who you eat.
manges.
Joker
If you friends harass you with « live a little », explain them you have an allergy or a weird reaction with some kind of food (you can lie, it's for the good case). You will see, they will help you to eat healthy.
Not force to eat all the plate
According to the culture from where you come, not eating the whole plate can be rude. Put a napkin on the plate and ask to take the rest for home.
Stay cool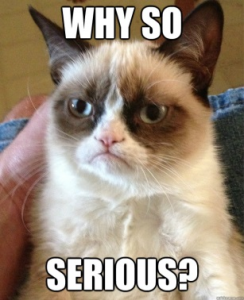 Remember that you're human. If you decide to eat an unhealthy meal and it not a cheat meal, you don't do anything bad. Your human, your scheldule can be crazy, and somethimes you just want to eat a pizza. It's OK. Remember that there is nothing wrong, if it's a conscious decision and you have chosen to do it. But the next meal must be healthy to back to good habits.
A unhealthy meal will not destroy your day but if you thind « I ate unhealthy at the lunch, my day destroyed. I will eat unhealthy tonight and I will eat heathy tomorrow ». This type of thinking destroy your lifestyle, this is really bad.
What is your best tips to eat healthy at the restaurant ?
-Steph
P.S. Do you want a free training program ? Click here