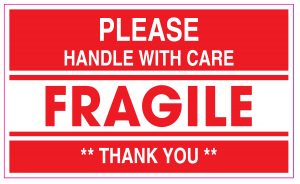 I read a Nerd Fitness article  and there is good stuff.
There is a interesting book « Antifragile : Things that Gain From Disorder » of Naseem Taleb.
The concept is to rebuilt our body and our environment to become antifragile, getting stronger and more resilient as more chaos is introduced.
Do you want be strong like your movie's hero or your comic's hero ? Read the next !
Antifragile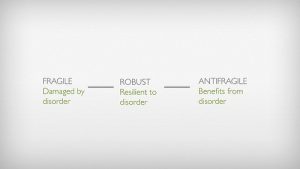 In all domains in life, there is 3 types :
Fragile

This object must be handled with care. This object could break if there is a variation in handling. This object must be out of danger to survive.

Solid

This object doesn't need to be handled with care. This object can be throw or hit, it will not change. It's well built and resistant. If it breaks, it will be rebuilt exactly in the same way.

Antifragile

This object doesn't handled it wiht care ! This object can be throw, broke, throw in chaos, it becomes stronger. It's like Hydra's myth, you cut a head and two heads apprears. In fact, an antifragile object become weak when it handled with care.
Did you believed like me that human being was a « fragile » type ?
Nature like chaos and use it to make corrections and make change to survive like an ecosystem. Disasters, climat changes and others elements erase « fragile » members of a species. Stronger and antifragile members of a species survive.
The good new is we can become antifragile. Look :
When you take something heavy, your joints, muscle and bone rebuild themselves to become stronger in cas where there would be more chaos. This is the basis, if we don't do physical activity, our muscles and bones can atrophy and weaken.
When we have a disease in our body at a certain dose, our body built a resistance et become stronger against it.
When we're children, we learn than pans on the stove are hot, animals bite and life is difficult. We learn all these little pieces of chaos to prepare us to survive when we become adult.
Because we're antifragile creature, we need chaos and failure in our life or we will die.
Do you remember how are humain being is the move « Wall-E » ? Humain beings are without muscles and are unable to take care of themselves. Don't get out of you comfort zone and you become like them (and like my father) !
Antifragile body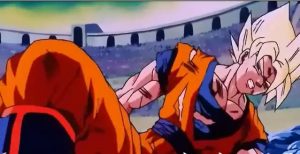 If we want be ready to survive in the unknown, we need to constently get out of our comfort zone, challenges and chaos in our body.
In summary, it's :
Enough chaos to force our body to rebuilt itself to become stronger.
Chaos in a specific amount of intensity
Enough time to our body to recover after chaos (training)
If you walk the same distance with the same speed every day, your heart will adapt to use less energy to do this until there is too much chaos like a very stress day at school/work.
When you feel this distance is easy, walk faster or another challenge. Transform your heart to become stronger and more resilient to manage some chaos more powerful.
There is another way to put chaos in your body, training :
if you do a deadlift at 90kg (200lbs) a time, your body is forcing to adapt in different way to lift 68kg (160lbs) several times (reps).

By forcing your body to adapt to lift heavy weight, your bones, your nervous system, joints and muscles need to adapt to become more antifragile to lift weight heavier. Talibe say we must force our body to adapt to the maximum level of chaos (heavy weight training) to go beyond our limit differently than medium weight or sets with a lot of reps.
Antifragile diet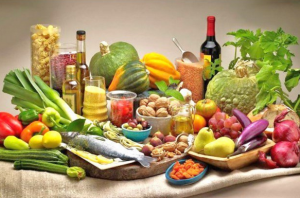 The construction of an antifragile body can be totally destroyed by an « fragile » nutrition like fast foods (Nutrisystem, microwave meals, etc ).
To have an antifragile diet, we need to learn to cook ourselves and don't be afraid to try new ingredients. Cook isn't a thing we have to afraid or to be ashamed, it's something good and important to have a good health. Embrace it. There is a lot of healty meals on internet, it 's cool.
Chaos in your diet ? Eat more meals training days and skip a meal non-training days. Don't become a maniac to count calories or to have the perfect number of hours between meals. As long as you eat 4-6 meals per day, it's ok.
You want to the next level : grow your food. If you can grow vegetables and raise animals, it's great my friends. Some resources here  and there .
Here are the basics to build an antifragile body prepared to any amount of chaos and a nutritional strategy to have the energy needed to cross each chaos.
What is your first step to become antifragile ?
-Steph
P.S. Do you want a free training program ? Click here