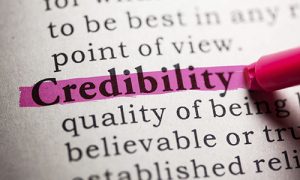 I watched an Olivier Roland's video  and there is good stuff.
How to do to use the power of simplicity to have more success ? Several studies have shown that humain being like simplicity. We like simplicity in name of things, people, products and companies. It isn't an incredible information but there have been several studies on this subject.
Adam L. Alter and Daniel M. Oppenheimer did a great study. To validate the hypothesis that we prefer more companies with a simple name, they took 89 companies randomly in the New York Stock Exchange and they analyzed stocks performance between 1990 and 2004. Companies with a simple name consistently beat companies with a complicated name. The first year, there was a difference of $333.-.
« Predicting short-term stock fluctuations by using processing fluency »
by A. L. Alter, and D. M. Oppenheimer (2006)
They did the same study again with 170 companies et they found similar results. It's surprising to see we are influenced by a simple name. I have a question for you, do you know a lot of successful companies with a complicated name ? It's hard, such name like Apple, Google, Facebook, Sony, Acer are easy to remember because it's simple names.
Simplicity = credibility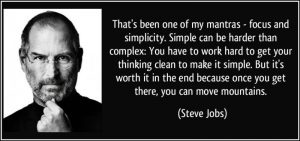 This means you must find a simple name for your company et also simple names for your products. Some studies have shown that two products with same features, it's the one with a simple and friendly name that make the difference.
We, entrepreuneurs, it's important to be simple in our communication with ours prospects, ours customers, ours suppliers et ours teams. The problem in companies world is some experts want show theirs expertises. Here a bad exemple :
« In line with our corporate values, our innovative solutions are placed in guiding our future customers. Responsiveness, professionalism and proximity are our priorities at all times ».
But what does that mean ? Who understand it ? You see, this is the type of communication to avoid. Often experts talk a jargon thinking it strengthens their credibility but the truth it's this kind of speech discredit experts because we think they don't know how to express the complexity of theirs ideas.
More you express simply, more you say your ideas in a simple way and more people will think you know what you talk about, more people will find you friendly. Avoid jargon, stay simple.
Look Steve Jobs business presentation. It was business presentation and everybody fought to be in the showroom. The key ? He used a simple langage. For the first iPod, he didn't say : « there is a hard disk of 5Go ». He said : « You have 1000 songs in your pocket » and that's what interests people. It's a simple and clear langage that speaks directly to what interests us.
Be simple in your communication
-Steph