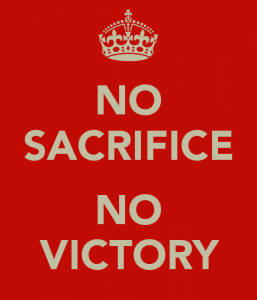 I watched an Olivier Roland's video  and there is good stuff.
Olivier Roland spoke with a girl who had left her job for 18 months to create her company. This girls had left her job with a negociation to have a social assistance for 2 years. The problem is that her company doesn't work well, she doesn't earn enougn money and her soacial assistance will finish in 4 months. They talked together to analyse the problem.
It's not Disney's World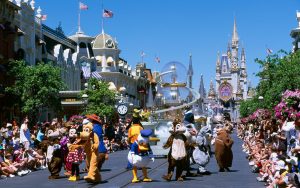 This girls didn't work effectively and quickely for several reasons. She was lazy because she thought was going to succeed. It's a good mindset but nobody succeed at the first shot. She thought she was in Disney's World. Create a company is just the first step. It's like having a stick for a hike. You have this stick to start to climb the mountain but it will be another stick at the top of the mountain. And the mountain is very hard to climb. When you have a company, it is not Disney's World, but it's instead « it's the war and I want to survive ! »
This girls spend to much time to have a perfect design for her blog, a perfect design for her newsletter. It was not the most important thing to do. The most important thing to do is to grow your audience. If your content is good, your design's blog doesn't matter. Don't do intelligent procrastination like her.
Entrepreneur
When you're an entrepreneur, you're not an employee. You face reality in a way that doesn't forgive. That means that as your company doesn't make money, it's just an untested hypothesis.
Have faith and be optimistic is great but you need to test your product in the market as soon as possible. And you need to have this mindset « it's war and I want to survive ! » like a warrior, like a samourai. Be an entrepreneur doesn't means you will be the next Facebook, Amazon or Google because you're an entrepreneur. Results will not come naturally because you're an entrepreneur. You must give everything you have everydays like an ahlete.
Fight for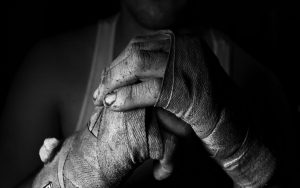 You must be ready to sacrifice your time (miss parties, birthday party, marriage, etc) and your energy to have all the chance on your side. You must do have huge motivation, by this way when you see an obstacle, you're excited. And if you're not excited, this obstacle will not stop you. Everydays act, act, act, act, track your act and adjust.
Have a strategy with key actions to have first sales as soon as possible. If your product don't work, it's not a problem. Refund customers, use audience feedback about your product and change characteristics. Try, try, try, try and must be ready to word 10 hours per day for your company.
Spend your time to act and learn. Track your actions and adjust to improve results. Devote all your time to grow your company.
Do you propose a prototype of your product/service to your audience ?
-Steph