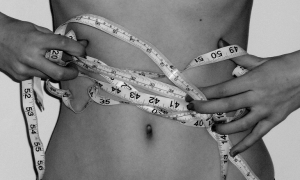 I like your body, doesn't change !
This guy must be stupid, he nearly have a bodybuilder's body.
Give this girl a burger ! She's too skinny !
Every day you hear someone with that kind of comment. It's as if everyone knew how the human being's body should be.
Accept his/her body is the first step to better health. Shame of being overweight or being too skinny ? No matter, accept your body.
You should have a body like that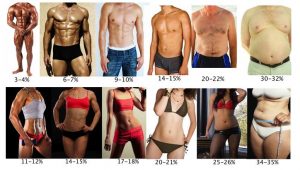 Whatever the body you have now and the body you're having, there will have always some detractors (everywhere) to let you know that you're different.
They say one of two things :
I'm interested in this type of person and you're different. You should change.

I have this look and you have a different look. I have to change your look to make me feel better with my look. (Sometimes it's also « I want your look but it's too hard, then I'll arrange to feel myself better »).
You've seen that. People like to tell others they preferred them when they were bigger or skinner. This comes from trolls on Internet, friends and family !
I saw that « Dad bod » is sexy. The belly full of beer and junk food is sexy. Hmm, that's a joke! This is ridiculous and it has to stop.
Things to stop saying

«Strong is the new skinny ». This phrase is often with a picture of a sexy skinny girl and perhaps physically strong. The truth is you're skinny, you're strong, not both simultaneously. You saw how is hard for a thin person to gain weight. Matrix, stop your bullshit.

« This person needs to eat ». This is for skinny people. Many people have no problem to say « this girl needs to eat something ! » when she's skinny but they never say « this girl needs to eat less ! » when she's overweight. We all have different body types and people are naturally skinny. Girls or boys.

« Real girls have curves ». A real girl has a heart (I can't believe I said that), it's the only thing that matters. Real girls have curves or they're skinny or she's big or they're small. This isn't because she doesn't look like the girl next to you that she isn't a real girl.

« This person is too athletic. It's useless ». It's easy to make fun of the most muscular guy in the gym or the most muscular girl or afraid to have a bodybuilder's body. But people don't make fun about people who are good at soccer, cooking or drawing. Fitness is also a hobby (powerlifting is a sport like soccer).
Apparently the world has determined that it's good to be in shape but not too much. If you're a boy you can be muscular but not much. If you're a girl, it's cool to be muscular, but if you can lift heavier than a boy, it's not well.
But why they always train ? They have a beautiful physique, it's done ?!?
Who determines the body a person should have, right ?
Accept the body
We're all created differently. People have big bones and others are super skinny. Being big, skinny, tall or small doesn't matter because we can work to have a healthier life.
You can see a person on the street and say : « This person haven't a healthy body », but you don't know that this person has already lost 45kg (100lbs) and continues to improve his body. And you will never know !
We don't choose our genetic but we decide what we want to make at 100%. Once we accept our starting point, we're responsible of our evolution.
Do you get a clean bill of health with your doctor ? You can be proud of your body but if you're overweight and unhealth, things must be changed.

Are you working to be better ? For some, it's a heavier weight for deadlift or a slimmer waistline or lose/gain 4.5kg (10lbs), each has its purpose. What is important is that you compare yourself to you from yesterday and work to progress.
This society, the Matrix wants us to be negative with our neighbors but it's a waste of time, energy and effort.
We've a responsibility to be happy ourselves. We've a responsibility to do with what we have and challenge ourselves to be better and to do things to improve our lives.
I have two questions for you now :
Are you using one of these phrases to insult a person to make you feel better ?

Are you getting a clean bill of health or you use « I'm proud of my body » as an excuse to have an unhealthy lifestyle ?
-Steph