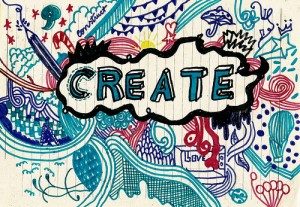 I watched an Olivier Roland's video  and I learned good stuff.
Here are the benefits of creating content frequently.
Share techniques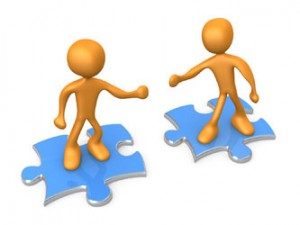 I like to share the techniques, tactics and methods that I tested and worked for me and for others. As an athlete, I like to see my potential's extent, I like to win and I like to see people around me win. It's always frustrating to see someone who has a talent and isn't fighting to realize their dream.
Often when I discover something in a book or someone shows me a technique that I test and that works, I want to say to the world « Look this technique works, try it right now ». That's why I created my blog.
Challenges
I watched a The Family's video  (I wrote an article about it Part 1 , Part 2 and Part 3). I decided to publish 5 articles per week for several reasons :
As an athlete, I like to push my limits. Posting 5 articles per week has forced me to find themes that fascinate me so I can enjoy learning new things and writing articles about it. Every day, I'm looking for new things. There are articles I write and don't published because I realize that it doesn't fit my vision.
At the beginning of my blog, you can see that I write articles to introduce some bodybuilders and I stopped doing that because I decided not to talk about athletes using steroids. With challenges, it allows me to refine the vision of my blog and my failures are part of the learning process.
Frequency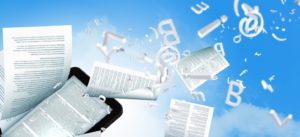 From, 2014 to 2015, I published 1-2 articles per week. Toward the end of 2015, I watched a video about a 30-day challenge. After watching this video, I decided to write 5 articles a week for 30 days and after published 1-2 articles a week. During the 30 day challenge, it was difficult for me to write articles (find subjects and find the time to write texts) but my blog's traffic seriously increased. When I took the rhythm of 1-2 articles a week, I felt less stressed because I had less pressure but my blog's traffic of my blog had decreased.
I started to get frustrated because one of the important things for a blog is to have traffic. So, I started again this challenge of 5 articles per week during 30 days by writing only on topics where I have fun. My blog's traffic increased like the first time. Frankly, it's cool because I know that with this frequency, I can reach more people. And that allows me to develop my business. Yes, it's possible to bring value to the world by bringing value to yourself, thus making money. Both are compatible.
Today, I have prospects and clients coming from my blog. People read my articles, it's free and then they send me emails or messages with social media to find out if I can solve one of their problem.
Learn
With this frequency of publication, 5 articles per week, it allows me to accelerate my learning curve. You can see the difference of writing between my first articles and my last articles. I improved my writing style. All that, it took me a long time and I know that I have a lot of things to improve. And I also learned that success is something that builds little by little. There is no success in 3 months or 1 year. Success is a thing in the long run. You learn to make the difference between lies and truths to have a healthy life in all areas.
For 1-2 years, you can see I'm learning to make videos on Instagram and Snapchat. I make 5 videos a week. Since about 6 months, I make an audio file (podcast) on my old exercise articles. In this audio file, I read the article so that you can have the information in a passive way. You can listen to my audio file while driving, working instead of listening to music. Making videos and podcasts are things I learn to do for my blog.
Have fun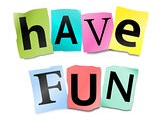 Sharing content frequently no matter the format, text, audio, video, it's something that I do with fun. People are asking me how do I keep doing this for years. The answer is that I have fun when I do that. It's like when I train or dance Cuban salsa. When I do that, I have fun and if I can learn something to improve myself, I do it.
I know there are people who create content to make money quickly but it doesn't happen that way. You need to do this for 3-5 years for free to build your reputation and then you can afford to make money. That's why it's important to have fun when you do that because the difficulties come, you see them from a different angle. There is no cheat code so have fun.
Share this article if you think it can help someone you know. Thank you.
-Steph