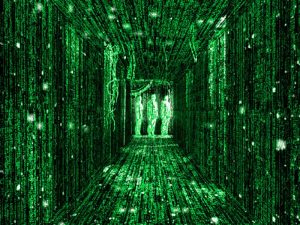 I have just enrolled in a Data Science course on Udemy and I learned good stuff.
In Science, there are several domains. In Data Science, it's the same.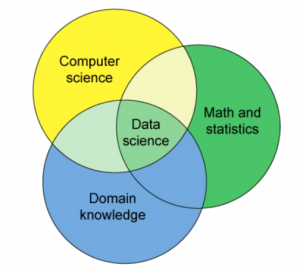 Data Science is composed of 3 fields : computer science, math and statistics and domain knowledge. But for some years, this changed a bit. Data Scientists need to have other skills than programming and statistics.
Look at this new diagram :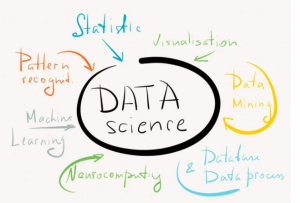 Let's look at these skills in detail.
Statistics
Data is the basis of the Data Scientists so they must be able to filter the data to have relevant data that will provide them with insights. This allow Data Scientist to build models to classify the population and make reliable forecasts of future events.
Visualization
Do you know the computers langage ? Do you know bytecode like « 00100010100101010110 » ? No and it's the same for me. It's for this reason that Data Scientists must have the ability to see through the data and especially show them to others. This is why visualization is an important skill to show the data.
Data Mining
This is the part of the work where the Data Scientist has to make the detective like Sherlock Holmes. It's in this phase that we must look in the data for insights and abnormalities.
Database and Data process
It's simple, the Data Scientist cleans the data, stores and processes the data in the database.
Pattern recognition, Machine learning et Neurocomputing
These 3 disciplines help explain to computers how to learn do to a specific task on its own. There are not things I'll learn but these are interesting disciplines for some business problems.
In our world where competition is increasingly aggressive, technical skills are no longer enough. Here are other skills that Data Scientist need to have.
Communication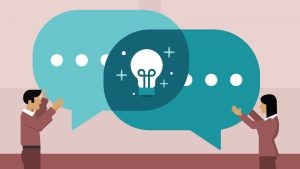 Data Scientists need to interact with people everyday. They have to do that because the insights are not just in the data. There are insights that we can only find by talking to people. That's why it's important to not afraid to talk to people to ask them questions on a daily basis.
Presentation
This is another type of communication . In this case the Data Scientist doesn't try to extract information but to explain what he/she found to the people. This is a very important skill because the Data Scientist is the intermediary between insights and people. It's a bit the data translator, it's simply explain the content of data.
Domain knowledge
Data Science can be used in any industry. One day you can do research to find fraudulent transactions and another day you can build a compensation model for employees of a medical establishment.
That is why, in what industry you work, you must do research and know quickly the necessary part of the industry. The rest will come naturally. Quickly learn the basics of the industry where you work.
Practice in real situations
Proverb : « It's by forging that one you become a blacksmith » says everything. This concept is extremely applicable in Data Science.
Programmation
The 2nd basic domain of Data Scientists. The better you talk to your computer and the more efficient you are, the more successful you will be. If you don't know how to program, learn this from today. Programming has to become a hobby, something you like to do.
Creativity
This is what make the difference between Data Scientist and Data Analysts. To become an excellent Data Scientist, you need to work your creativity. Be curious and you will find insights that nobody would never have found.
Now you know the skills needed to become an excellent Data Scientist. As you see I have a lot to do.
Share this article if you think it can help someone you know. Thank you.
-Steph