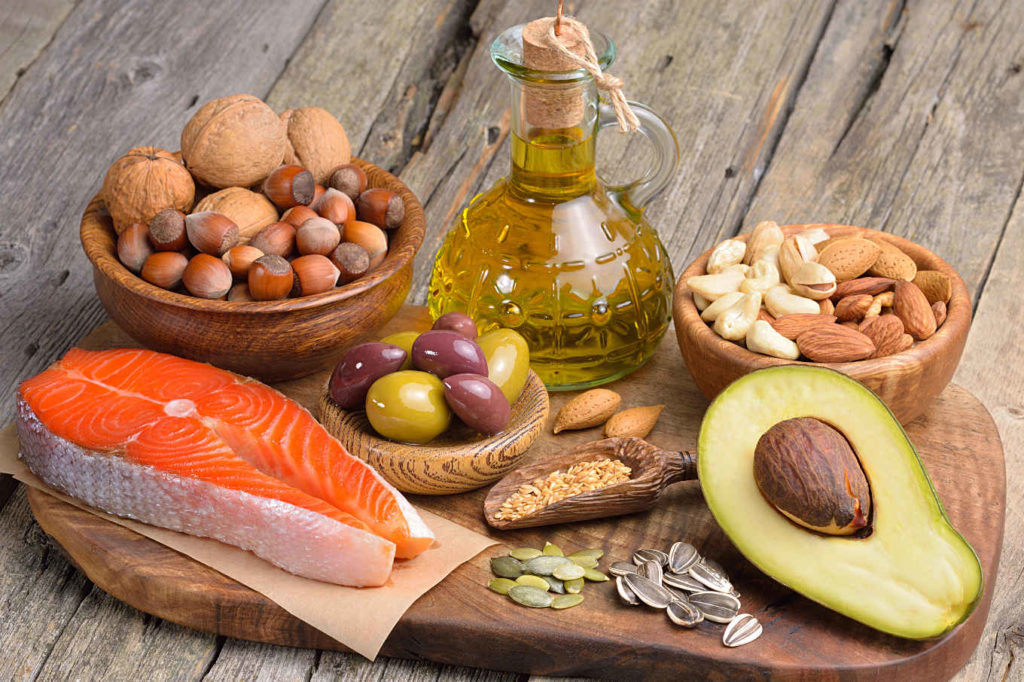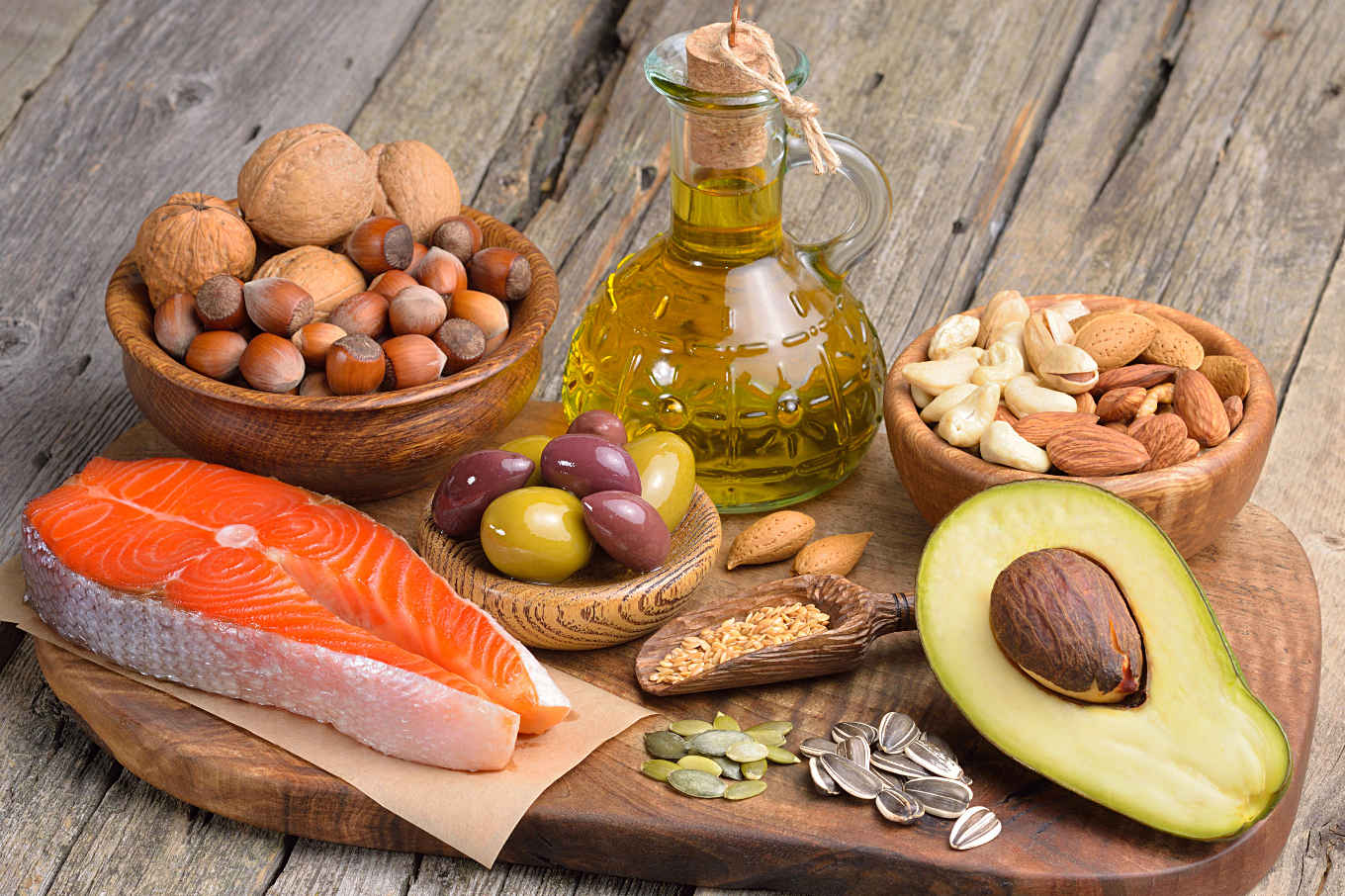 What's up ? This is THE stephane ANDRE. With my training, I'm interested in nutrition to stay in shape. I read some advice from Arnold Schwarzenegger and I learned some good stuff.
Of the 3 macronutriments, fats are the nutrients that are the most dense in energy. Fat is composed of the same thing as carbohydrates (carbon, hydrogen and oxygen) but the difference is that the atoms are not linked together in the same way. Fat is in plants and animals. Oils are liquid fats. Fats are insoluble in water. Fats are organized in 3 categories:
Simple fats (triglycerides)
Compound fats (phospholipid, glucolipid, lipoprotein)
Derived fats (cholesterol)
Here are the 3 fat's functions in your body:
Fats are the main source of stored energy (body fat)
Fats help to protect and cushion the major organs
Fats have an insulator effect, preserving body heat and protecting against excessive cold.
Fat is the most dense nutrient in calories 1 pound (453gr) of fat contains 4000 calories while 1 pound (453gr) of protein or carbohydrate contains about 1800 calories.
When you do exercise and stay within your aerobic capacity, it means you don't run out of breath, your body uses fats and carbohydrates as a source of energy at around 50/50. But if you continue, your body will use more fat than carbohydrates as a source of energy. If you train for 3 hours, your body can use fat to create 80% energy for your body.
As you could read, there is different type of fat: saturated, unsaturated and polyunsaturated. These terms mean the number of hydrogen atoms attached to the molecule. Here is an analogy with a string's ball so that it's easier to understand. Saturated fat is like a length of string in a messy clutter. Unsaturated is like a rope with some entanglements. And polyunsaturated is like a rope carefully wrapped without the sign of a tangle. The more fat is saturated (tangled), the more likely it's to remain in the body and clog the arteries, which increase the risk of heart disease.
There are also other factors. Diets rich in saturated fat tend to increase cholesterol levels in the blood. Health experts advise that 2/3 of your fat intake is polyunsaturated fat.
Saturated fats are found in:
Beef
Lamb
Pork
Chicken
Shellfish
Egg yolks
Cream
Milk
Cheese
Butter
Vegetable shortening
Chocolate
Lard
Unsaturated fats are found in:
Avocados
Cashews
Olives and olive oil
Peanuts, peanuts oil, peanut butter
Polyunsaturated fats are found in:
Almonds
Cottonseed oil
Margarine (usually)
Pecans
Sunflower oil
Corn oil
Fish
Mayonnaise
Safflower oil
Soybean oil
Walnuts
Essential Fatty Acids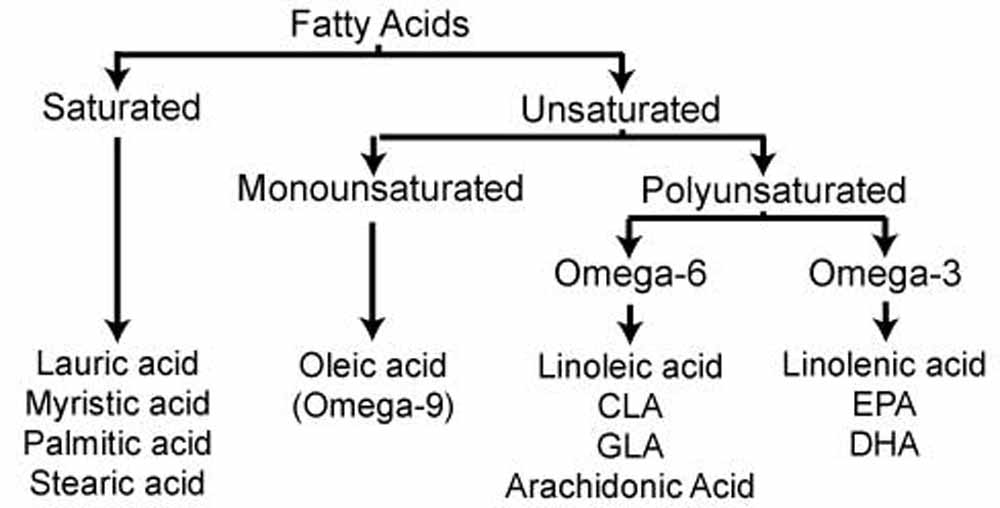 Essential fatty acids are inevitable in a healthy diet because your body can't create it itself- That's why it's essential that you eat foods containing essential fatty acids. It's a shame because many bodybuilders have low fat diets and they develop deficiencies in dietary fat. Fortunately there are foods and supplements that provide "good fats" to avoid this extreme. Here are some examples:
Fish oil
Instead of eating low-fat fish, test salmon, trout or mackerel. Fish oil is needed by organs, especially the brain. You can also take fish oils as supplements.
Polyunsaturated vegetable oil
In vegetable oils, there are 2 acids that are valuable: linoleic acid and linolenic acid. Supermarket oils such as corn oil, sunflower oil and safflower oil don't contain linoleic acid. Soybean oil is the only supermarket oil containing linoleic acid but you need ot pay attention to GMO. For linolenic acid, you can find that in linseed oil, walnut oil, pumpkin seed oil.
Monounsaturated fatty acids
There are the most harmless fatty acids compared to some polyunsaturated fatty acids because they don't affect your cholesterol or your prostaglandins (regulators of the hormones action). Monounsaturated fatty acids are found in olive oil and macadamia nuts.
Supplements of fatty acid
These supplements contain essential fatty acids from fish oils and other sources.
Subscribe to my newsletter and share this article if you think it can help someone you know. Thank you.
-Steph
P.S. If you're in Miami and you like Caribbean food, go to my cousin's bistro to eat Haitian food, click here .