Ah ! You want to look like Katrnis Everdeen, Daniel Craig and Captain America. And immediately like Homer Simpson !
You're in luck because there will always be magazines, products and supplements that promise you that you can have this body type in a few weeks/months. But you have no chance because the reality is not that. You can have these results, yes, after devoting time, energy, effort, discipline and dedication.
You wonder how to get there ? Most people think it's necessary to lose fat and gain muscle at the same time to become a superhero. I talked about it in this article.
If you read the article, you know that my recommendations are to start to lose fat and then gain muscle. I'll talk about it today and if you're a very thin person, this article will help you.
My recommendations:
Lift heavy, gradually lift heavy

Include squat, deadlift and compound movements in your workout program

Sleep as much as possible

Eating more calories especially training days with a lots of protein, carbohydrates and vegetables.

Repeat month after month after month after month after month

When you doubt, eat more than you think

If you gained too much fat, reduces carbohydrate calories on non-training days.
For skinny people, you'll have to struggle to eat more because you don't eat enough. By eating more you'll build muscle and add fat. After a few weeks, you can lose fat if you notice that your bodyfat percentage continues to rise.
« And Steph, I have a problem, I can't go to the gym ! Can I gain muscle with bodyweight exercises ? »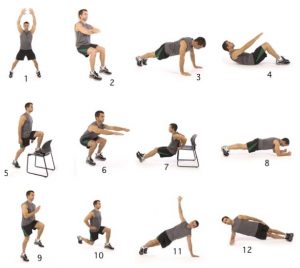 Hear me well, you can gain muscle with bodyweight exercises, gymnasts trains mostly like that. But it will be damn hard like Metal Gear at the most difficult level, especially for your legs. If you want to gain muscle as fast as possible, it's almost a requirement to have a barbell for squat and deadlift.
This world isn't a Disney movie and there's something important, genetics – there are people who are naturally thin, people who gain fat easily or gaining muscle easily. In all cases we must struggle to get results (those earning muscle easily, at the first plateau, they stagnate and cry !). Each has its genetic and we can do our best to fight in this battle but for some people the struggle will be harder than others.
« And Steph, I want more muscle but not too much »
You see, this question comes from people who are just starting a workout program, especially girls.
The unknown is scary and we're afraid to do somethings if we don't know how our bodies will react. Added mainstream magazine that say « lift light weights to tone arms ! » and you imagine quickly if you lift heavy weights, you will become like Hulk.
The truth: If you want to become like Hulk chose training that matches, that means: a hypertrophy training (increase muscle size), have a superior genetics, taking steroids, eat like a horse and focus on nothing except the muscle size for YEARS. If you don't want to be like Hulk, you will not be like Hulk. Don't do these things above, it's simple.
It's true that from a genetic point of view, there are people who gain muscle more quickly than others, but this is not a radical difference. It's people who are very thin and have a fast metabolism who ask this question. Once they gain 18-22kg (40-50lbs) of muscle and fat, they'll soon realize that their body is much better and they will never think to ask this question again.
-Steph