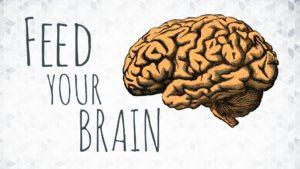 What's up ? This is THE stephane ANDRE. I watched an Olivier Roland's video and I learned some good stuff.
To be successful in the areas that interest you, there is an important principle that is to nourish your brain in a healthy way. It's the same principle for your body. If you eat fast food burgers every day, you'll become fat, your self- esteem will decrease, your energy will decrease, your libido will decrease and your lifetime will decrease.
If you feed your brain every day with the « burgers » of information, I mean news (newspaper and tv), you'll have a negative state of mind. The information of these newspapers or these media are 95% negative and 80% of this information, you'll forget them in 15 days. These are events where you have no impact on it, it uses your brain's energy for noting and because of this negative information, you become more and more worried.
Good food for the brain
The most efficient and accessible way is to read books of excellent quality. When you read books of excellent quality, you have access to the best brains in the world for an affordable price, or even free if you go to a library. With books, you also have access to the best dead brains. It's not because the person is dead that this person has to stop giving us value.
Purpose of reading these books is to allow you to have a solid foundation for achieving your goals. To start, you need to create a list of books and use the SMART goal method (SMART => specific, measurable, accessible, realistic and defined over time). If you want more detail, go to a search engine like Google of DuckDuckGo and enter : SMART goal.
For example, you can give yourself the goal of reading a book a month. I advise you to write a summary page for all the books you read. Scientific studies have shown that when you write the summary, you will remember more things and you will memorize more things than if you only read the book. Here are 2 scientific studies here and there .
.
Check the book's quality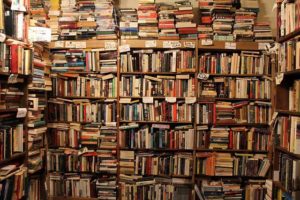 To start, reading reviews on books that interest you on Amazon is a good place to start. It's clear that it's not done by experts but you can see people who like and hate the book. It's up to you to do your own analysis of the numbers of positive and negative comments. If there are a lot of comments (at least a hundred), it's a good sign.
It's possible to access lists of books complied by people who read a lot of books. It's obvious that these lists will never correspond at 100% to your objectives but it allows you to find pearls. If you want to train in business and personal development, Josh Kaufman's Personal MBA is excellent. It's not necessary to like all the books of Personal MBA but most are extraordinary.
Action
Here is a simple exercise that I propose to you. Find 5-10 books of excellent quality that can help you achieve important goals for you. Determine a deadline (1 year) and calculate how many books you should read per month and how much time you have to spend every day reading.
I'm curious to know the books you found. Share this in the comments section and let's go .
Subscribe to my newsletter and share this article if you think it can help someone you know. Thank you.
-Steph