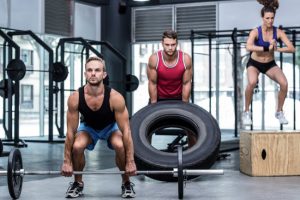 I read a Nerd Fitness article  and I learned good stuff.
If you didn't read the part 1, click here 
Type de gyms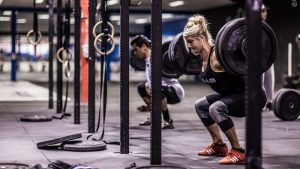 You noticed there are several categories of gyms. That's why you have to take your time to think about a gym that fits your needs.
Fitness center franchise
In the best known franchises, you will have cheap membership. It's cheap but you have few amenities, some type of trainings are forbidden, free weight section is limited and often the staff has no experience.
Health clubs/Sport clubs/YMCA
Clubs look like franchises but they have a better service. There is more amenities, towel service, child care, pool, tennis court. Membership can reach $100, some type of training can be prohibited and free weight's section limited.
Note : Franchises and clubs can be convenient if you travel a lot because with their membership, you can train in different cities.
Locally owned gyms
These gyms have a better equipement, a free weight's section bigger and a better quality staff than franchises and health clubs. Membership is around $25-50 and it's real that amenites are less good than health clubs.
Weightlifting club/barbell club/crossfit
It's a room with bumper plates, dumbbells, barbells and pullup bar. With the membership, you have a coach and classes, that's why it's expensive. These gyms are open at certain hours during the day. These gyms have their own workout program, you can't do your own workout program.
College/university gyms
it's cheap and you need to paid upfront in full.
You can have a discount « alumini » memberships if you go to the college or university that you attended. If you don't live near of you old college/university, some gyms offer memberships to family members of alumini or staff, local « senior » memberships or event just local resident memberships. What is great with this type of gym is you can have acces to their full facilty (pool, racquet courts, classes, etc).
Test drive the gym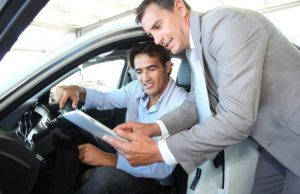 The next step is to look for gyms in your city now that you know differtent types of gyms.
Do a test in gyms to see if the equipement meets your needs. Some gyms offer pass for 1-2 weeks. During the test phase, go train the same days that you plan to train after signing the contract.
Imagine that you find the perfect gym, you sign the contract and eveydays you train, it's war. The gym is full of people and you can't use equipement. This is a situation to avoid.
Here is what is important to see during the test phase :
Is there enough equipment for everyone or you have to fight to have a bench ?

Does the equipment work well ?

What is the gym's atmosphere ?

Is it clean ?

If you go befoire school/work, is there enough shower available or you have to wait ?
You can read gym's reviews on internet by searching with Google or DuckDuckGo. Attention, on internet people prefer to complain than to do compliments so be careful. For me the best thing to do is talk to gym members to know what is positive and negative.
Contracts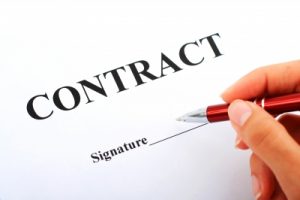 A lot of people don't want to have a membership gym because one of their friend had a bad experience to stop a gym's membership. This for this reason it's important to take your time to read the contract and understand clauses.
Here things to look at in a contract :
A membership termination clause because for exemple, you move or you lose you job. This is rare but sometimes you can stop a membership if you live near the gym. Usually there is a fee named «  early termination fee » (that's what I have).
The possibility when you're on vacation ou you have to work for several weeks in another city to freeze your membership.
If the gym goes bankrupt, what happens to members ?
Membership renewal is automatic ?
You know salespersons work with commission so if a sales person make you a promise, make sure that this promise is in writing. Taking the contract at home is the thing I advise you to read it quietly and understand clauses.
If you feel that the salesperson put pression on you or that you don't feel comfortable for another reason, leave the gym.
Note : There are states that has specific laws. For exemple, you can cancel the contract only 2 days after signed it. It would be a shame if you signed this type of contract without being aware of this clause. This is why it's important to take the contract at home to read it quietly.
Here different membership's fees :
Activation fee

You pay these fees when you're a new member. You pay these fees once.

Monthly cost

it's a fee you pay every month
You pay these fees per year. Attention, some gyms have a special clause that says : « We don't have this kind of fee now but later, it's possible to add these fees without telling you ». Be sure to know this clause if it is in your contract.
When I enrolled in my gym, there was an offer for people who applied for registration on internet. Look at gym's website to know offers but also ask always to salesperson if there are discounts.
In gyms, there is often a membership's range of price. You need to negotiate, don't hesitate. Don't forget that the more you take the more expensive membership, the more the salesperson will have a larger commission. If the salesperson tell you : « No », it doesn't matter, you tried to get the best price.
By negotiating, somethimes you can register in a gym for the first time without paying the activation fees. To do it, you need to talk to the person who has permission to do this. Sometimes they can call you 1-2 days after to offer you an exceptional offer.
You can also have a nice offer by paying an annual membership up front. Look at the price difference.
Also you can have offers with you health insurance. It's always with a limited number of gym but look if you have this option.
Stay focus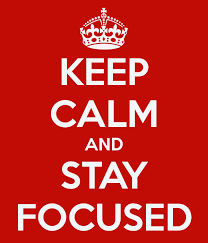 The difference between a workout at home and a workout in a gym is that in a workout in a gym, you can really make your potential evolve to the maximum.
For exemple, if you do a barbell's workout, you will have always heavy weight plates to go to the next level. It's the same thing for dumbbells. You need heavier, it's here. No need to worry about buying new.
Of course, there are negative pointst to enroll a gym. You have to move there (bike, bus, car, etc), you to wait if you go during busy hours, the cost and do your workout around unkown people.
I repeat, you can train at home to be healthy or gain strength with a bodyweight workout program. You can buy a set of dumbbell, barbell, kettelbell or a sandbag. You can do sprints or walk (like my father) outside with any weather and it's free.
For me the gym, it's an important moment of my day. It's the moment where I'm focus on myself and the society's pressure no longer exists.
Share this article if you think it can help someone you know. Thank you.
-Steph