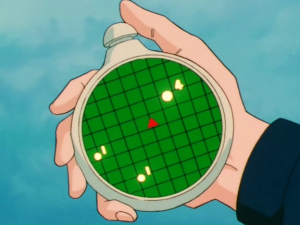 I read a Nerd Fitness article  and I learned good stuff.
The gym can become an important part in your life. For this reason is important to choose your gym well otherwise you will become bitter.
It's not necessary to train in a gym to gain strength or to have a good physical condition. You can do a bodyweight workout program at home (bedroom, garage or basement).
But if you really want an athletic body, you need to have equipment like barbells or dumbbells. It's possible that you don't have place or resources to create your home gym (like me), so the best option is to have a gym membership.
Discover really what you want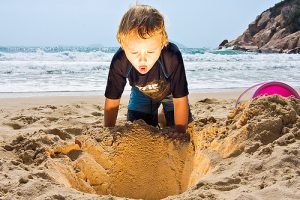 Don't do the mistake to have a gym membership in the closest gym to your home. Think about your goals.
Make a list of things you need in a gym and make the difference between « must have » and « would be nice to haves ».
Equipment
I wrote an article in 2 parts about this topic (click here link ). Imagine you have a workout program based on barbell, you need to check this :
Olympic barbell

Power rack (or at least a squat rack)

Dumbells up to 45-68kg (100-150lbs) or heavier if you want to do a dumbell training over barbell

Pullup bar/Dip station

Flat bench with racks for the bench press
Classes
Gyms offer free classes for their members like kickboxing, dance fitness, stationary bike or yoga. This is helpful for beginners, don't hesitate to try one.
Amenities
Some gyms offer good anemities like child care, a zone only for women ( my sister came one time in my gym and she said that men stared at her too much) or dry cleaning.
An environment to be focus
For me the gym has an important part in my day. When I train at home, I know I'll be bothered by my rommates. I find it easier to concentrate when I'm at the gym with my headphones. When I'm at the gym it's « my time » to me, I'm in my bubble. Everything about home, school, work doesn't exist. The only thing is important is my workout.
Coach
Gyms have coaches available to help you improve your technique or workout program. From time to time it's pratical.
Rules
A « must have » rule can be you can bring your childen at gym. I don't have children but it looks cool for people who have children. Some gyms don't allow to do deadlift and have vibram  so check if rules match with what you want to do.
A gym membership can be a long-term commitment so look at these points :
If you do a workout program based on dumbbells like me, be sure that dumbbells up to 45-68kg (100-150lbs) or heavier

If you think you'll do the Olympic lift, look for bumper plates and a gym that lets you drop the weight.

If you think you'll try kickboxing or yoga later, check that the gym has this type of classes.
Budget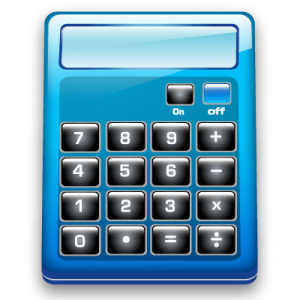 During my travels, I saw gym membership between $9.- and $365.- per month. In Europe, it's on average EUR 50.- per month but it depends on the area where you live and the amenities offered.
It's useless to take the most expensive price thinking that you'll have everything you need in the gym (I already did this mistake). It's for this reason I'm writing this article to help you to find the best gym at the best price according to your need.
Also think of the usual thing like the towel. Imagine you go to a gym that offer a towel's service. You know it and you think it's great, you don't nee to bring your towel. One day, you go to train at the gym at lunch and the staff tell you that there is no more towels available. It's annoying.
Apart from the equipement, there are services that are important to know if the gym offer them or not :
Events offer or trips with discounts. Imagine that the gym organizes a hiking trip and member pay only 20.-. I agree, it's not an incredible discount but during the hiking trip you'll able to meet people who work to improve their health like you.
A child care service during your workouts. It's possible that you have to pay an extra of $20.- or $30.- per month. I don't have children but it looks pratical.
Free classes including yoga that is great for relaxing muscles. I prefer Tai-Chi but there is no this class in gyms.
Location and hours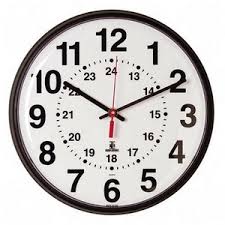 Having a gym that is close to your house and your school/workplace is an interesting place.
By exemple, if you gym is close of your school/workplace, it's cool. But the problem is that if you school/workplace is at a distance of 1 hour from you home, you'll never train on weekends.
There is something I forgot to tell you in gym's rules. There are gyms that close at 23h (11pm) and I know some gyms don't allow their members to start their workout after 22:15 (10:15pm). If you work late in the night or during the night, it's better to look for a gym open 24/7.
It's important to choose a gym according to your willpower :
Imagine you want to train before you go to school/workplace. You do it because you want to train immediately to avoid not training all day or because when you wake up, you're groggy and train give you energy for the whole day ?

Imagine you want to train after your school/workplace. You do it because you don't have time to train during the day ? Be carefull because if you're the type of person who is very tired after school/workplacle, you'll find excuses to cancel your training. I meet everyday people like this.
An ideal location is to find a gym located between your home and your school/workplace. If you can do this, you'll save time and money. I can't do that but it's really effective.
Note : It's better to pay a little bit more for a gym that you use several times a week than pay less for a gym that you use from time to time. Don't be fancy.
Share this article if you think it can help someone you know. Thank you.
P.S. To read the Part 2, click here .
-Steph