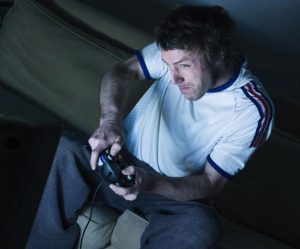 Today was shoulders and calves day. It's always hard but I feel that I'm progressing with this number of reps. At the end of my training, I see a friend I haven't seen for several months because I changed my training hours. He say he will perhaps go to another gym. From 17h (5 pm), the gym is full and it takes time and there are almost fights because it's long.
The gym is cheap, equipments are good, and soon it's summer. There are 2 time in the year when the gym is full: after new year and around 4 months before summer so it's normal. Everyone complains about the gym's hygiene but the price is so low that to me it doesn't bother me. What interests me is equipments. He tells me about the other gym and it's true that the franchise's name has a good reputation.
Then he tell me it's a pity to change because he lives just in the next block. I do him repeat repeated that he lives in the next block to understand his problem. I tell him he can come later because the gym close at 23h (11pm). He say that it's too late for him. I know him, he is young like me, he has no wife, no kids !!! He plays video games until 1h in the morning (1am).

I ride with my bike 30 minutes to come to the gym from home. My friend, I started to get pissed. I tell him: « Play less to video games ! », He replies that it isn't possible. He does what he wants but people must not come whining to me with this kind of argument. You think I don't play video games ? I went to Shinjuku, Tokyo and I brought a video game console in my suitcase ! Games are written in Japanese, I dont care, I still play (plus they are cool).
WOW, Final Fantasy XV
Small crybabies like that, I see a lot and the problem is there are more and more. Uses sport to have a stronger mindset because if you cry for it, life will traumatize you, you're warned. Boost your stlye of life!
You want to train yourself to boost your lifestyle? Free fitness program (Select a program and click on "Log in as Guest") or my eBook.
-Steph