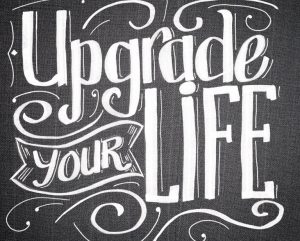 I read an Nerd Fitness article  and there is good stuff.
I play video games since I can use a controller and I was always excited to know :
What is there in this castle ?

What is there behind this door ?

What is there in this way ?
This possibility to explore, improve skills and have harder challenges everytime gave me more desire to play. There was always a new bad guy to beat, a new place to expore ou a new weapon.
Is it possible to use video games principles to improve lifestyle ? Let's see.
Blocked
Here an Onion's article . « Alarming New Adult Trend – Plateauing In Your Career And Relationship – Sweeps Nation ».
With this passage :
It's called « plateauing in your career and relationship », and it involves adult men and women hitting a wall in their professional and romantic lives and doing absolutely nothing to reinvigorate them, an activity that researchers at University of Chicago's Department of Comparative Human Development warn may be, while popular, highly dangerous and unhealthy.
Sources confirmed that plateauing in your career and relationship is merely the latest fad to grip adults in recent years, following on the heels of popular trends such as giving up on your dream of writing a novel, having kids because it's a box to check, and gradually feeling alienated in your own body after steady weight gain.
OK,OK, stay calm, stay calm. Me too, I thought : « But it's my life ! ». So if we reach this plateau, ours lives are adrift and I was this guy !.
Gaming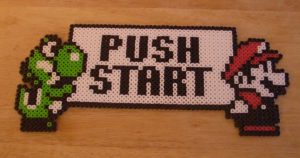 What video games have to be so addictive ? Video games pay my attention for 3 reasons :
A chance to live vicariously through a tough guy

A constant source of improvement and rewards

A chance to interact with people of minds
I like Legend of Zelda because I can see myself like Link, a little boy with a wood sword who explore a big scary world to save a princess (sometimes the princess don't need to be saved). There is always something to find or a place to discover.
All these video games like Chrono Trigger, Final Fantasy, GTA gave me a lot of entertainment but they gave me something else, something I didn't know.
Run away
Run away a new school's day because there is no challenge, this isn't interesting and there is no progress.

Run away a new job's day that wasn't interesting and didn't match with my skills.

Run away a new day of my life that wasn't excited like the life of video games characters.
We all do it with a book, a movie or something else and it's cool to run away and live the life of sombody else. We all want a chance to do something that doesn't exist in the real life. it's fun to live a life in a fantasy world to relax after a long day. This isn't bad except if this make us forget to upgrade ours lifestyle. Have a job just to pay rent and eat, an unfulfilling relationship and don't be excited to do an activity outside of a screen, it's like to be plugged to the Matrix. Did you watch the movie ?
Since I realized the Matrix, I adjusted my vision about books, movies and video games. Instead to use them to run away to my life, I use them like inspiration to improve my mindset.
Be excited to be better
In gamers community, there is a section like : « Who can best this game faster ? ». Beat Super Mario Bros in less of 5 minutes ou Legend of Zelda Ocarina of Time in less of 20 minutes. Those games train to beat the game as fast as possible. They're felt in love with the concept of be better or be the best.
Now, how to do in the real life ? Identify a skill that you like to do and you like to improve. Think about this skill with which you like challenge yourself, this skill who make you feel alive and work to improve this skill.
For me, it's bodybuilding and I have some challenge like :
Can I run faster ?

Can I be stronger ?

Can I be more agile ?
If it's a fail, instead to say to myself I'm not able to do this. I say to myself this fail isn't crucial to be successful. Learn from failure is what allows you to succeed. Exaclty like in a video game when you push restart.
Find a skill and challenge yourself to improve it.
Everydays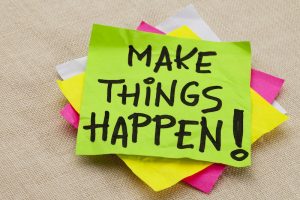 A quest to improve your lifestyle to infinity. Here the list of my challenges. I must do at less one per day. If I do more, it's BOOOM :
Find my main quest

Learn the basics of strenght training

Try a new exercice

Improve my social skills

Master my habits

Save some money for an adventure (travel)

Learn a recipe
In the real life :
Do I lift more weight at the gym ?

Do I do one more set ?

Do I help anyone to improve its life ?

Do I save some money for my next adventure ?

Do I reach the job I want ?

Do I improve my job ?
Are you improve our lifestyle this year ?
-Steph