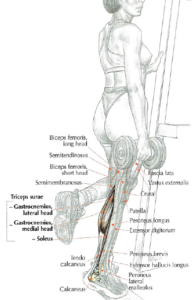 I read a Frederic Delavier's book « Strength Training Anatomy » and I learned good stuff.

Standing on one leg with your forefeet on a step. One hand holds a dumbbell and the other is placed on a support to have a better balance :
Do an extension of the foot keeping your knee joint in extension of slightly bent.
This exercise works triceps surae (composed of 2 gastrocnemius and soleus). It's important to do each repetition with full flexion of the feet to really stretch the triceps surae. Only high set until the burning sensation give good results.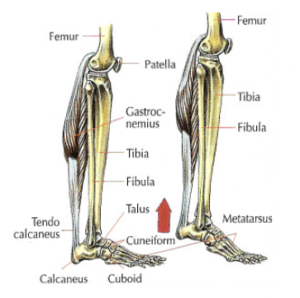 Note
For some people, triceps surae don't gain volume bit it is gaining strength. Low calves (gastrocnemius and soleus go very down) will easily gain volume. High calves will gain a little volume.
Share this article if you think it can help someone you know. Thank you.
-Steph