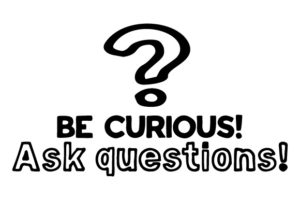 I watched an Olivier Roland's video  and I learned good stuff.
The most successful entrepreneurs are those who are the most curious. It has an extremely simple habit that the majority of the population doesn't have. This habit is to ask questions but be careful, they're use 2 way to ask questions :
By curiosity to try to understand the history, the motivation and the methods of a person or a company.

To question things that everyone agrees with. Are these things that everyone takes for granted true or not ?
It may be trivial, but how many people have met athletes, entrepreneurs or others great people who have just said : « Wow, that's amazing what you did ». Then they could ask : « What motivated you to do that ? » or « Do you have a piece of advice that helped you on your journey ? » or « Do you make a stupid mistake that will stop you ? ».
When you ask questions about things that everyone takes for granted, you can sometimes find gold mines. What I means is that there are things that many people think is true when it's wrong because they didn't verify the information. So, this may be a gold mine that can make you rich at all levels.
It happens because we, human beings, have an imperfect representations of how reality works. That is, we're like prehistoric explorers with rudimentary maps. The closer your mental map is to how the universe really works, the more likely you're to do relevant actions, so to be more successful in your life in all areas of spiritual wealth (being happy, living long, create value, etc) and material wealth.
Ask to understand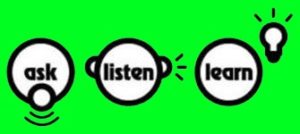 For example, Erico Rocha ( ooh, read this article ) is a Brazilian entrepreneur who has an incredible success in the information field in Brazil and he's someone very curious. When you tell him one thing, he'll understand that you have implicitly accepted that as a truth and he'll question you on it.
You can do that too, and that opens doors that you never imagined.
Here is a concrete example. Many people think that handwork things are better than industrial things. This is a truth that most people have accepted without verified the information and this will influence their thoughts, decisions and words. Now let's ask ourselves : « Is something handwork automatically better than an industrial thing ? ».
It's true that there are some handwork things that are better than industrial things, but is a handwork book better than an industrial book ? We can ask the same question for a car, is a handwork car better than a industrial car ?
Analyze around you people who think that handwork things are automatically better than industrial things. Be careful, these people aren't going tell you that explicitly. They're just going to say things like : « Did you see ? I bought this wooden spoon, it's pretty, huh ?!? It's a handwork thing ». In this case, you can ask the question : « For you, are handwork things better than industrial things ? » With that you can analyze the way of thinking of this person on this subject.
With this habit, you'll change your state of mind. This habit of asking such questions allows you to find those unconscious acceptances that influence our thoughts, actions and words. When you use that, it gives you a lot of advantage in life to be successful compared to people who don't understand that.
Share this article if you think it can help someone you know. Thank you.
-Steph