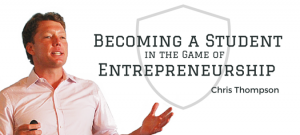 I watched an Olivier Roland's video  and I learned good stuff.
I see a lot of entrepreneurs make this mistake. They create their companies based only on their technical skills. A good baker who create his/her own company is a excellent start but we must not forget the second part of the equation. When you create a company, you need to learn a second job, entrepreneur (CEO and manager).
Technical skills aren't the same as the entrepreneur's skills. A person can be very good technically in his/her job and bad as an entrepreneur. It's important to spend time learning entreprenarial skills needed to avoid bankruptcy.
To be seriously trained as an entrepreneur is important. I think in your country there are mandatory training course for business start-up. Unfortunately, these courses last only a few days and it's not enough.
It's true that it's complicated because there are no good academic trainings on entrepreneurship. By example successful business rate created by business school students is about 10 %.
Books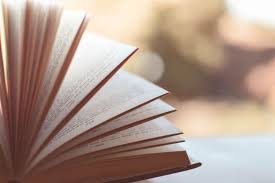 I think it's possible to train ourselves at the core of entrepreunarial skills with books. The Personal MBA's list  is a good start.
Did you see, the list is long. I advise to read these 3 books to start more easily.
« The 4 Hours Workweek » is a way of seeing entrepreneurship in another way. This book breaks the codes and allows you to have a more open mind to have more opportunity.
The Personal MBA is a summary of the essentials of what you need to know to build your company. The book is excellent but the problem is that it lacks coherence, which makes is a bit difficult to imagine how to use these concepts in your company. But don't worry because with this book you'll have the theoretical knowledge that 90 % of entrepreneur don't have.
« The Ultimate Sales Machine » explains how to set up an effective system for sale in your company.
With books, you can have acces to the best brains for cheap, it's cool.
Meet others entrepreneurs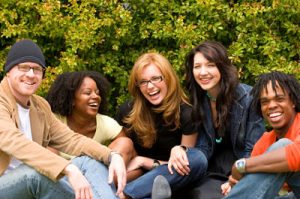 To create opportunities for you, I advise you to meet creation of company's organizations in your city.
The ideal is to make a combination of books, training (online and offline) and meet entrepreneurs. It's a mix of theory and execution. You know, you can have all the theory of the world, if you don't act, you will not able to change things. This is why that it's motivating to meet entrepreneurs, precisely entrepreneurs who are more successful than you so that you can always remain motivated despite obstacles.
It's like in sport, all athletes want to become world champion or Olympic champion. Having this state of mind in entrepreneurship is excellent. I hope you want to become the best in your market.
Share this article if you think it will help someone you know. Thank you.
-Steph