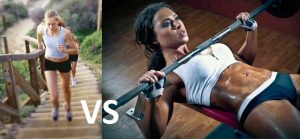 I usually do 45 minutes of cardio every Sunday, it's just 4 times a week. It's true that in March, I made 1 time of cardio, that's why I went back to serious cardio. I think it's important to do the combination training and cardio to have an athletic physique and improve it.
In the gym, it's funny, there are those who do only cardio and those who do only training. If they do this for years, it's easy to recognize. There are those who have volume, biceps fill T-shirt's sleeves and skinny people with a physical of marathon athlete.
When I ask people who have volume if they do cardio, they tell me « no » because they don't want to lose their muscles. When I ask marathon athletes if they train with weights, they tell me « no » because they didn't want to be bodybuilders.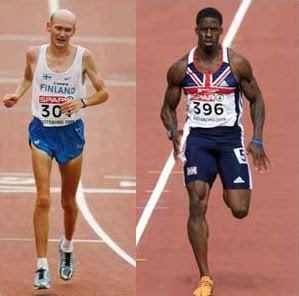 I think there is a bad interpretation of the info. A person who has volume will not lose all his muscles but it will make them more visible, it just need a good fit with time and intensity. Cardio will also help to improve heart health, increase metabolism (improving the various processes in the human body), increase the type of hormone « I feel good », improves recovery and for diabetics that helps manage diabetes.
A person who makes marathon will not become a bodybuilder but it will avoid to have injuries, it just need a good fit with time and intensity. Weight training strengthens hips and glutes to protect knees, have good abs and a good back to have a better posture while running and to impart more force into the ground to run faster.
You see the combination cardio and training works for all types of athletes, you just need to adjust to achieve your goals. I find it unfortunate that people with potential stagnated because of myths or stupid lies. It's too stupid !
Do you want have an athletic body ? Free fitness program (selecting a program and click on « Log in as Guest ») or on my eBook.
-Steph