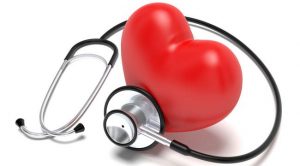 I read a Nerd Fitness article  and there is good stuff.
You have already heard you should avoid eating foods with cholesterol because they can clog your arteries. Only white egg, no egg yokes !
You have already heard if you want stay healthy you should reduce your cholesterol's consumption. Margarine, no butter.
You have already heard you should reduce your meat's consumption because meat has cholesterol. Meat can kill you !
If you're like me, you heard all these arguments about cholesterol. 99 % of doctors advise us to reduce our cholesterol's consumption when our cholesterol rate increase. All medias advice us to avoid cholesterol. Of course, we believe it.
In a PDF of nutrition for athletes, I discovered egg yolk benefits. After read this, I ask myself why everybody say cholesterol is bad ?
Attention I'm not a doctor or dietician, I did some research because I like to analyze (I'm a software writer) and I explain what I found. Use this article to discuss with your doctor about your diet. It will make me happy.
Cholesterol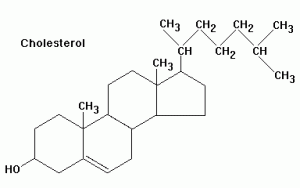 Cholesterol is an organic lipid (fat) that exist in all animals and it is there to execute body functions. Cholesterol is produced naturally by the body and have a important part to keep us in alive. It is in each cells of our body.
A Harvard's article  explains the 3 cholesterol's mainly functions :
It helps make the outer coating of cells.

It makes up the bile acids that work to digest food in the intestine.

It allows the body to make Vitamin D and hormones (like estrogen in women and testosterone in men)
Seriously, these functions are really important ! Now to be sure than our body has enough cholesterol to manage all these functions, our liver create a lot of cholesterol each day.
Cholesterol is so important that our body produce more than 1000mg of cholesterol per day.
Now if our body produce a lot of cholesterol, what's happen with the cholesterol we eat ? Add more cholesterol in our body can be bad ?
Not exactly, look these sentences of PubMed abstract   :
« Dietary cholesterol content does not significantly influence plasma cholesterol values, which are regulated by different genetic and nutritional factors that influence cholesterol absorption or synthesis ».
Translation : Cholesterol from food is poorly absorb by our body and rapidly excreted. It means that the amount of cholesterol you eat is very low than the amount of cholesterol in your blood stream.
And our liver regulate the level of cholesterol in the blood stream by increase or decrease cholesterol production.
Cholesterol angel or demon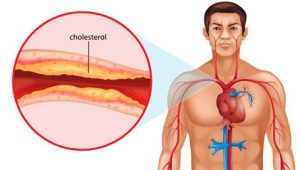 There is 3 type of lipoprotein associated with cholesterol. Usually your doctor talk about 2 types when you see him/her :
High Density Lipoprotein (HDL) : They're billowy transporters that take cholesterol from your blood stream to deliver to your liver. Our liver use cholesterol to make bile. The majority of doctors say it's good to have a lot of HDL. HDL is a good thing.

Low Density Lipoprotein (LDL) : They're also transporters. They take cholesterol from your liver and deliver cells. The majority of doctors say it's good to have few. They're bad cholesterol even if it's more complex that that.

Very Low Density Lipoprotein (VLDL) : They were discovered recently. They have a lower density of lipoprotein than the LDL. The majority of doctors say it's a priority to reduce the VLDL in our blood.
We just see that cholesterol is very important for body functions, we need it to survive. All cholesterol are not create equal but most of them are good and important !
Doctor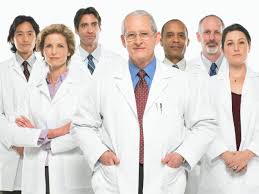 The story of hat for cholesterol is long and shitty. The medical community in the quest to minimize heart diseases had desperately need a scapegoat.
Long time ago, doctors discovered than cholesterol was one thing who clogged arteries. So they said that cholesterol was the cause and food with cholesterol should be avoid.
There is an example with Marks Daily Apple  :
« Tests in the fifties initially showed an association between early death by heart disease and fat deposits and lesions along artery walls. Because cholesterol was found to be present in those deposits (of course it would!) and because researchers had previously associated familial hypercholesterolaemia (hereditary high blood cholesterol) with heart disease, they concluded that cholesterol must be the culprit ».
So cholesterol is bad, case closed ! Unfortunately mommies are not agree with these doctors.
Go in the past in era of Tutankhamun and Cleopatra. In Ancient Egypt, they had same problems that we have today : heart disease and hardened arteries   !
It's funny because some articles like this one  say that the only way for Egyptians to have a high cholesterol rate and clogged arteries is that they had a « fatty diet ».
Egyptians had a « fatty diet » ? They didn't have fast-foods or supermarkets. Egyptians had a vegetarian diet . The cholesterol hypothesis is invalid !
Well, we're beginning to see that the cholesterol is very more complex that we thought. Mmmmmh !
Conclusion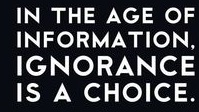 Cholesterol is not the root of the problem but just a risk factor among others. Take care about your cholesterol like you check your car's oil level.
Cholesterol is a complex subject. Take a pill rather than change the lifestyle is not a solution. Before to decrease your consumption of cholesterol advised by your doctor, I encourage you to do your own research and have a conversation with your doctor to talk about these points and ask if change the lifestyle is a option.
Educate yourself rather than blindly follow someone's advice even my advice. Question everything.
Do you have stories to share about improving health with a change in lifestyle or diet ?
-Steph