No inspiration
Attention ! If you didn't read the Part 1 click here
Wait for inspiration to write is like waiting for inspiration to speak. If every time we needed to be inspired to speak, we wouldn't say a lot.
Just do it – Start before you feel ready because we're never ready. « Being ready » means what ? It's not ready, it's « I'm preparing ». This isn't a state, it's a movement. When we understood that wasn't a state, we have to start.
Fail
People are afraid to fail for two reasons :
Being ridiculous – The article is published, it's embarrant because maybe it isn't good, blah, blah, blah. Ridicule doesn't kill, it's not an excuse.

Fail – It's a shame because the risk is so low and so inexpensive. It takes a little time to write and published. Before to publish an article, you should have seen a person in a suit and convince him to publish in his newspaper to have an audience. Now we can have a audience in 2 minutes even if it's 2 people and it can grow to millions. There is no risk, the investment is low, the price of the blog hosting (EUR 35.-).
No time
« The problem is not the time, this is the priority ». When we're students, the only thing that is important is the exams ! True, stop saying bullshit. If we had the answers to all exams, classes would be empty except for exams. Writing is a priority because writing, it's become everyday through articles, the best version of ourselves. Becoming better is a priority because when we write, we are seeking the gold that is within us. Gradually, we find it. This thing don't come at the first time. Discover this potential is a priority !
Why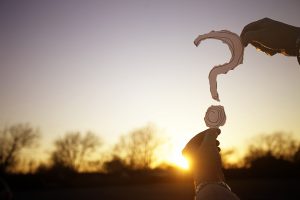 Write allows to decant our thoughts. It's like an old wine of 10 years. We open and we wait 1-2 hours he decants for it to open, for it expresses all its potential to be enjoyed at its true value. Our mind is like it. It's like wine, we must decant our minds. They need our minds step down for things that express their true potential. Today we're all time connected. In this world of constant connection, there is no time when we can observe our thoughts, observe what we want to do. Write allows to do that.
Write to build something. We must build something, anything, that is fundamental. It's to build an audience but also build in the head, it's a reflection constructtion, build expertise. It's to build something strong and will become stronger with time. Build with the words.
Write allows to become a better reader. Better life's apprentice. At school we learn to know and then tell to everyone what we know. And when school is finished, we stop learning. When we begin to write, of course we read what others have written about our subject. We read, we read, we read and we have a cycle of reading and writing.
In doing this we're developing « mirror neurons ». The principle of « mirror neurons » is that every time I look at a person to do something, I have exactly the same part of my brain that is activated as the person who is doing it. If you look at me plant a knife in my hand, your brain will think that this happens to you and the same parts of your brain will activate. The only difference is that your skin will tell to your brain that it's not you. This changes everything (empathy), when I look at a person to do something, I have the same parts of my brain that are activated and so I learn by seeing. That's the way the prehistoric men shared their knowledge. It's the same writing by reading other articles.
And you ? You hesitate to create your blog ?
To read the Part 3, click here
-Steph