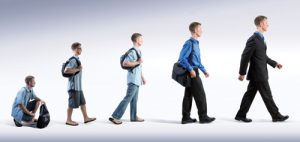 J'ai regardé une vidéo d'Oliver Roland et j'ai envie de partager ça avec toi.
Premièrement, je ne te conseil pas d'arrêter tes études pour créer ton entreprise avant d'être sûr que ton idée d'entreprise fonctionne. L'idée est de faire une expérience avec le plus coût le bas possible. Utiliser le minimum le temps et d'énergie pour pouvoir tester ton idée dans des conditions réelles (des ventes).
La méthode The Lean Startup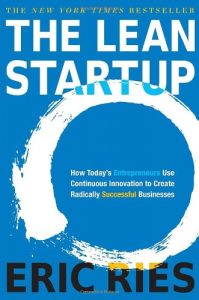 C'est une méthode qui a été créé dans la Silicon Valley par Eric Ries qui un écrit le livre « The Lean Startup ». Cette méthode évite de faire les erreurs classiques comme :
Tu trouve que ton idée est génial, tu dépenses beaucoup de temps et d'argent. Tu fais tout pour que ton produit soit parfait. Après des mois ou des années de travail, tu vois que personne ne s'intéresse à ton produit, personne ne veut l'acheter.
Le concept de « The Lean Statup » est de faire l'approche inverse. C'est de mettre sur le marché le plus vite possible ce qu'on appelle le « produit minimum viable ». Ce qui signifie que tu fais ton produit/service dans son aspect la plus « light » possible, le plus minimal pour pouvoir le tester en condition réelle sur le marché. Ce que je veux dire c'est faire des ventes avec un minimum d'investissement en argent et en temps.
Si par exemple, les gens de ton entourage de demande souvent une tâche à faire parce qu'ils n'arrivent pas à le faire et que toi, tu as de la facilité à faire. Fais un test, fais une annonce dans un journal ou dans les réseaux sociaux pour voir voir si des personnes sont d'accord de te payer pour faire cette tâche.
Une fois que tu as ton idée de business, pose-toi la question : « Comment je peux ça tester concrètement sur le terrain en ayant mes premiers clients de la manière la plus simple avec la plus d'économie en temps, en énergie et en argent ».
C'est important de tester. Un exemple d'une entreprise qui a investi beaucoup d'argent et qui a raté. Vers la fin des années 1990, des gens qui ont eu une idée de génie aux Etats-Unis. Ils disaient : « Le Web, c'est l'avenir et dans quelques années les gens vont acheter beaucoup de choses même les achats alimentaires ». Ils étaient tellement persuadés que l'idée était géniale qu'ils n'ont pas fait de test. Ils voulaient tout de suite est disponible dans tout les Etats-Unis et avoir une infrastructure de livraison très rapide.
Ils dépensé des milliards de dollars pour construire des entrepôts spécifiques, des camions spécifiques qui permettait aux gens d'être livré très très vite pour s'imposer avec la meilleur qualité de service.
Qu'est-ce qui c'est passé ? Le marché n'était pas prêt, ils ont fait quelques millions de chiffres d'affaire. Comparé aux milliards investi, c'était très peu. En moins de 2 ans, ils ont fait failli. Cette entreprise était WebVan.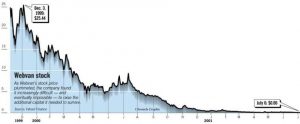 Par contre, en Grande-Bretagne, il y a une entreprise Ocado , qui avait le même business model, être un supermarché en ligne donc livrer les achats alimentaire chez le client mais avec une approche très différente. Au lieu d'être sûr que l'idée était géniale et de mettre beaucoup d'argent, ils ont commencé dans une seule ville avec peu de moyens. Quand ils ont vu que ça fonctionnait, ils sont allé dans d'autres villes. Aujourd'hui Ocado est une entreprise qui existe toujours et qui est très rentable.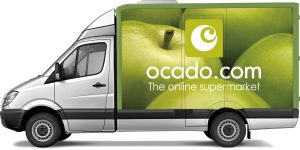 La même idée de base avec 2 approches différentes. C'est pour cela que c'est important de faire un test simple. Pose toi la question : « Comment je peux faire pour que le produit/service soit le plus fonctionnel possible et apporte l'essentiel de la valeur aux clients en version d'expérimentation.
Créer une entreprise à temps partiel et avec le temps, construis petit à petit ton entreprise.
C'est quoi ton idée de business ?
-Steph
PS : Tu veux un programme d'entraînement gratuit ? Clique ici