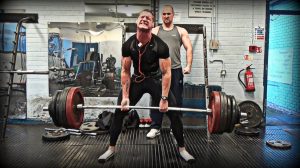 I told you that I had added weights in my training program and exercises I couldn't do all reps in a good form, I kept the same weight but I do 5 sets of 6 reps for work technique.
But there is an exception for squat and Romanian Deadlift because I make another periodization. For these two exercices, I have not added weights but I increased 2 repetitions. Squat with 4 sets of 10 reps at 110 kg (242 lbs), it's good. Romanian Deadlift, NO ! In the first set, technically it was shit. I had to do 4 sets of 10 repetitions in each set and the repetitions numbers was different for each.
It was whatsoever ! Now I think I could have hurt myself. My ego took over, I wanted to do a good performance as squat. In each set, I think I lost my grip in the 6-7th repetition. When you hold the the barbell with your fingertip, you start to make strange movements.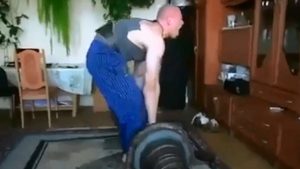 I confess, I'm not yet ready to do 4 sets of 10 repetitions with 110kg (242 lbs). There it's done ! So from now, I'll do 5 sets of 6 reps. I put it in the category of exercises that I have to work technique and especially the grip.
I don't know why but I wanted that squat and Romanian deadlift have the same weight to each periodization but it doesn't work. Each muscle group evolves in its own way, so each exercice have its own weights. It's simple but I was obsessed to make my performances with squat and Romanian Deadlift with the same weight, it's weird ?!?
I see only one solution, it was an ego trip and an ego trip is useless. I will return to the base with Romanian deadlift. And you ? You're already happened to persist in a exercice and do a different repetitions number in each sets ?
-Steph