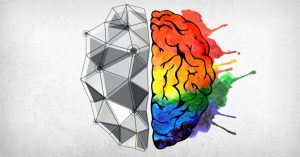 This is a Olivier Roland's video  (in French) that gave me ideas when I was lacking of inspiration. Although I document the evolution of my physique and my blog, there are times when I can't find inspiration. I'm not an expert and I am still learning new things with books or videos. That is why that from now I'll share with you my sources like Wikipedia.
There is the possibility of asking to my community to have a subjects for an article but as it has been 9 months that this version of my blog is online, my community isn't very big. The other possibility is to have inspiration from articles that already exist in my domain without plagiarizing.
Content already published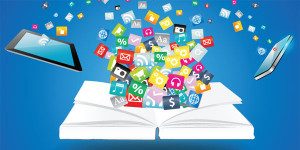 « The principle is to do on other websites and just read article's title to have some ideas. Don't read the article or watch the video to not use content that has already been used elsewhere ».
When we begin to create content, it's not evident not COPY contents of published articles. As we're in a process of reading and writing (learning and writing), we want to read to learn something. At first, I was writing about the same topics as the other articles with my own words but why do not referencing the source of the content ?
I watched a Tim Ferriss's video  at The Family  where a person in the room asked a question. He answered the question and added the name of a book and the author. Often when we answer a question, we give the book's name that inspired us the answer by this way the person can read it for more details. This is normal because it can help.
Then I looked at Wikipedia and at the end of each article, there is a list of sources with an internet link. With the same principle to have a deeper knowledge. That's why I decided to do the same thing with my blog.
Plagiarism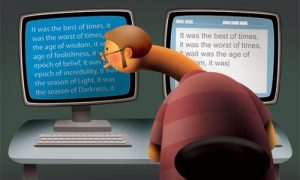 Often I find really interesting articles that teach me many things and then I want to share this knowledge because I say to myself : « This is so cool, it's necessary that people learn that ! ». But how to do it without plagiarism ? Give the source and write an article to give my opinion. I think it's an ultra cool possibility.
Give the source isn't an act that says you're a dumb person. This is what the Matrix wants you to believe ! Say your inspiration's sources shows that you trust in yourself because you show to the world that you aren't arrogant and there is one thing that the world will never forgive you : « The world is disappointed because he discovered that you played a role, what you have said and done is not your real you ! ».
An example, my mother always told me she was the first in the class and she had her high school diploma. She put pressure on me to be the model student. Years later, at 50 years old, she returned to school to do the equivalent of the high school diploma in Switzerland. That's good, she got it, but how do you think I reacted after all these years of lies ?
Matrix forces us to have this arrogance, even based on a lie. That's why I have a structure that allows me to think differently to create things for long term. Things that my future generations will use. Plagiarism is only a short-term success.
I hope this article will have given you inspirational ideas. You have questions ?
-Steph