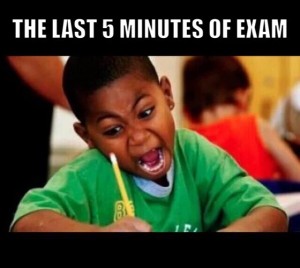 My training program is in 4 phases and today it was the last muscle groups to undergo the 2 repetitions I added (total 10 reps): Chest – Triceps – Calf. Well, calves I had already tested with my shoulder's training and it's OK.
For chest, I had a little trouble on the last set of bench presses with dumbbell of 34kg (74lbs), but the really hard exercice was inner chest cable crossover at 20kg (44lbs) . I could only do one set to 10 repetitions with this exercise.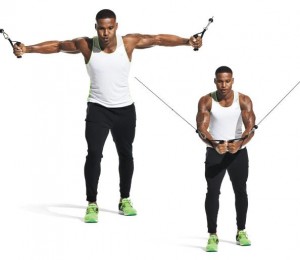 For triceps, one arm triceps pushdown was hard. With one arm I reached 10 repetitions and the other 8 repetitions, really frustrating.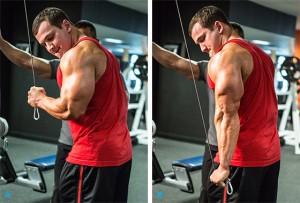 Despite fatigue, I could do other exercises successfully. I'm happy for every phase of my training, there is an average of 2 exercices where I can't do 10 repetitions. This is a good statistic and in a moment I could do all the exercises with 10 repetitions, it's cool.
Several people told me that my body was better but I was in my bubble. I said to them : « Thanks, that's nice ». It's true, it's nice to hear that but I also know that in the world there is someone who works more than me. All athletes know this. That's why I will continue to work hard and continue to push my limits to live the lifestyle I want.
You live the life you have chosen my friend.
Want to surpass your limits ? Free fitness program  (Select a program and click on "Log in as Guest").
-Steph