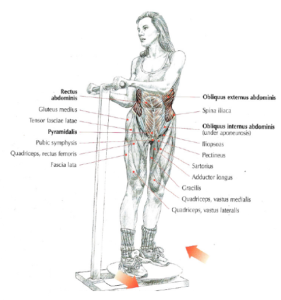 What's up ? This is THE stephane ANDRE ! I read a Frederic Delavier's book « Strength Training Anatomy » and I learned good stuff.
Attention
Torso's rotation in the machine are proscribed for people suffering from lower back or having already had a herniated disc, as they might aggravate or reappear this lumbar pathology.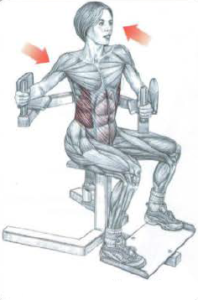 Standing on the turntable with your hands on the handles :
Rotate your pelvis from one side to the other, keeping your shoulders fixed and controlling the rotation. Your knees are slightly bent to avoid the risk of ligament stretching.
This exercise works mainly external and internal obliques and a little less rectus abdominis. Sets with high reps give better results.
Subscribe to my newsletter and share this article if you think it can help someone you know. Thank you.
-Steph