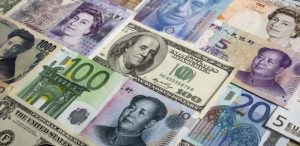 In my article on bodybuilding and prostitution, I said that I had watched a video on fitness athletes revenue . I found video this cool and I'll tell you what I understood.
Porn
Many professionals and amateurs make money with porn (photos, videos, private show). I wrote an article about bodybuilding and prostitution (this is the article before). I don't advice you to do this thing, it's a lot of unnecessary problems.
Youtube
You don't make much money but you can create a reputation and a community. When you create a product, you can tell it to your community and see if it works.
The story of 1000 views = $ 1 is a bit more complicated. First, you must enable ads on your YouTube channel. YouTube account only the views that you watch the advertisement long enough before the video or you have clicked on the advertisement (the same principle as Google).
Depending on the country where you live exchange rate can vary greatly and you can lose money. There are times when ads are more expensive as before Christmas and you have to pay the YouTubers networks commission.
Finally, it's about $ 0.50 you earn. If you want to make good quality videos, you will need to purchase the right equipment (camera, microphone, etc.) and it's expensive. But you can also do this with your smartphone.
I think YouTube is a tool to promote yourself, not to make money.
Sponsor
To access it, you have to be a competitor. The truth is that it's hard to find a sponsor and it's not well paid. It's not because you win several competitions that sponsors will harass you. A sponsor is a business and its purpose is to make money so that means you have to be able to earn money to your sponsor. You have to create buzz all time to make people want to buy products from your sponsor.

The sponsor in exchange give you around 100.- free supplements per month and sometimes a little money. If you aren't in the top 5 athletes in the US, you don't live with sponsorship, it's reality.
And usually it's the sponsor who chose the athlete not otherwise.
Ambassador
It's affiliations and coupons with social networks (YouTube, Instagram, Facebook, Snapchat, etc). An ambassador is a athlete who doesn't do competition and has great influence in social networks.
When you're ambassador with a small community, you get gifts. When your community is average, you get coupons which means that when a person in your community use your discount code, you receive a commission, you earn some money. When your community is large, they pay you to stay brand's ambassador for 1-3 years.
Everything is based on youryour community's size.
Website
A website needs a lot of work and money. Usually you make money with advertising. To make it work, you need a lot of traffic and create traffic is hard work and years. If you want an idea, two years is not enough.
A blog is good to start because you have around 50 visitors per day. Then you have to evolve, if you want a website with over 10 000 visitors per day, you have to pay a server that can handle it (2 000.- per year). At this level, you have to create your business and when you create your business, you need employees, accountants, lawyers. And lawyers is always convenient for idiots.
I will advice to take courses to create your startup.
Personal trainer
There are real, those who have a degree and false, those who have won a competition.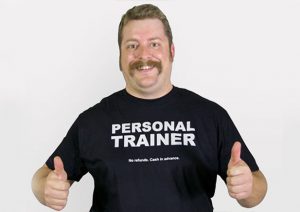 Goodies
Once you have the reputation, you can create your products such as shakers, clothes, etc. It depends on how many products you order to have a good profit margin. Usually at the beginning you command a bit and make yourself a very little benefit and with years you earn more money.
For eBook, it depends of the quality. Do you do it with a graphic designer or not ? Up to you.
For online fitness courses, you must create a platform on the web and it costs as a website with a team to support every day of the week.
I learned a lot of things and I hope you too. Now we understand better how is fitness world, it's cool.
Do you want have a physique to live fitness ?  Free fitness program (Select a program and click on "Log in as Guest")
-Steph