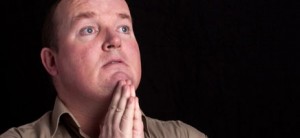 What to expect
Some men may lose up to 5 pounds (2.2kg) a week, said Judge, if the plan is really followed. He recommends struggle to lose 2-3 pounds (90gr – 1.3kg) per week to have lasting effects. "In this way, it isn't a radical change and you will be less likely to gain weight when the diet is finished", he adds. Weigh yourself naked once a week at the same time. By this way, it will be as accurate as possible.
If you haven't lost weight after the first week, it may be time for a change. In addition to following your exercise program, the first line of defense of Juge is cardio. Rather than doing a cardio session per day, he recommends doing a cardio session of 45 minutes in the morning with an empty stomach and then add a second 30-minute session in the afternoon or evening.
If this doesn't stimulate weight loss, the 2nd Juge line of defense is to slightly reduce carbs. Low days, falling to 60-80 grams per day rather than 100. Eat the low carbohydrate diet for 2 days, then insert a higher carbs days (150 grams).
Think of your nutritional plan as an anchor to stabilize all your other efforts. Eat healthy will help you lose fat, increase your energy and have the body you want. Faithfully follow this plan to be dry and your body will lose weight in less than one month.
3 favorite diet foods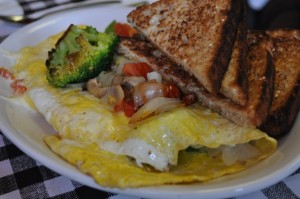 Here the Juge's choice of 3 incredible food to take when you want to lose fat.
Egg whites – There are no fat or cholesterol and they are pure protein. They are very easy to prepare, they just take a few minutes.
Oatmeal – It is low in carbs, rich in fiber and provides sustainable energy. Choose old-fashion preparation if you have a little time to cook or 1 minutes oatmeal if you don't have the time. You can open the packet of instant oatmeal (regular flavor only), add hot water and stir.
Green vegetables – They are healthy and offers many benefits like fiber for better digestion. They contain many valuable vitamins, phytochemicals and antioxidants for better health. Plus, they fill the belly with just a few grams of carbohydrates per cup. Tip: To quickly cook steamed vegetables, put 1-2 inches (2 – 5 cm) of water in a bowl, add the vegetables, cover the bowl and place in microwave for 2-3 minutes.
Maintain your muscle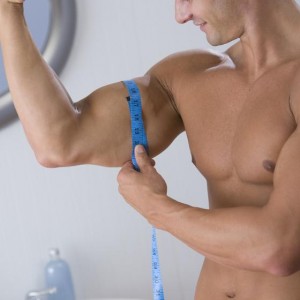 Your 28 days are finished – you are good and you want to keep this physical. Juge has an easy plan to keep this body, in addition, your diet will be a little more flexible. Number one, he says, eat a good breakfast. If you are at home, it is much easier to do – just cook few egg whites and have whole-grain bread and / or fruit. For evening, at home, again a clean and healthy meal consisting of a lean protein source, vegetables and whole grains. Then, bring a shaker or protein bar with you works for a lunch. "You now have three own clean meal " Juge said. So if you eat in a restaurant at noon, you can have a few different things and you know that you can have. Just keep the rest of your meals rather strict, no fat and added sugars.
Day one
Meal 1
1/2 cup of oatmeal with water
1/2 cup red fruits
6 egg whites cooked with yolk
Meal 2
1 cup of green vegetables
8 oz (225 grams) chicken breast
Meal 3
Tuna sandwich with 6 ounces (170 grams) can tuna, 2 slices whole-wheat bread, 1 tbsp fat-free mayo and 2 leaves romaine lettuce.
Meal 4
Protein shake made with 40 grams of whey protein
5 Meals
Chicken salad made with 8 ounces (225 grams) of chicken breast, 2 tbsp. Italian dressing, 1/2 medium tomato, 2 leaves romaine lettuce, 1/2 cup broccoli.
Total day
1817 calories, 225g of protein, 98g carbohydrates, 37g fat, 20g fiber.
Day Two
Meal 1
1 medium bagel with 2 tbsp. Reduce-fat peanut butter
6 egg whites cooked with yolk
Meal 2
1 cup brown rice
1 cup of green vegetables
6 oz (170g) chicken breast
Meal 3
1 cup of green vegetables
6 oz (170gr) lean steak
Meal 4
Protein shake made with 30-40 gr whey protein
5 Meals
8 oz. (225 gr) Alaska pollock or Salmon
1 cup broccoli
Total day
1959 calories, protein 254gr, 139gr carbohydrates, 39gr of fat, 17 grams of fiber.
Day Three
Meal 1
1/2 cup of oatmeal with water
6 egg whites cooked with 1 yolk
1 fruit
Meal 2
1 cup of green vegetables
8oz (225gr) chicken breast
Meal 3
1 cup of green vegetables
6 oz. 170 gr. of lean meat
1 large potato
Meal 4
1 protein bar low sugar content
Meal 5
8 egg whites and one yolk with 1/2 cup broccoli
2 mushrooms
Total day
1862 calories, protein 226gr, 149gr of carbohydrates, 35 gr fat, 23 gr fiber.
Four day
Meal 1
1 cup whole-grain cereal
1 cup milk with 1% fat
1 fruit
1 tbsp. peanut butter
Meal 2
1 large baked potato with skin
1 cup of green vegetables
6 oz (170gr) chicken breast
Meal 3
1 large potato with skin
1 cup of green vegetables
6 oz (170gr) lean meat
Meal 4
1 protein shake made with 30-40gr whey protein
5 Meals
16 oz (453 gr) can tuna with 1 tbsp. fat-free mayo
6-8 stalks asparagus
Total day
1984 calories, 226 gr protein, 200g carbohydrate, 29 gr fat, fiber 28gr
Day Five
Meal 1
1/2 cup of oatmeal with water
7 egg whites cooked with 1 yolk
1/2 cup red fruits
Meal 2
1 cup of green vegetables
8 oz (170gr) chicken breast
Meal 3
1 large baked potato with skin
1 cup of green vegetables
8 oz (170gr) sliced turkey
Meal 4
1 protein shake made with 30-40gr whey protein and 1 cup of fruit
5 Meals
7 oz (198gr) lean meat
6-8 stalks of asparagus
Total day
1846 calories, protein 258gr, 122 g carbohydrates, 32 g fat, 23 g fiber
-Steph