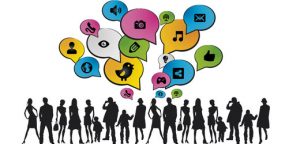 I watched an Olivier Roland's video  and there is good stuff.
What's it
Amazon is the best example. Amazon begun to do partnership affiliation in 1997 and it always has success.
How it work
Once you're registered in the Amazon's affiliation program, you can create a special link for all Amazon's products. This special link allow you to have commission if a person buy an Amazon's product. You can use your special link everywhere in internet like in a blog's article. What is cool with this concept, it's Amazon pays you a commission without change the final price for the customer.
Fore exemple in a blog's article THEstephaneANDRE.com, when a person click on my Amazon's special link for a book than I recommend and buy this book, I receive on sale around 6 %. It's not a big deal but that's how it works.
It's important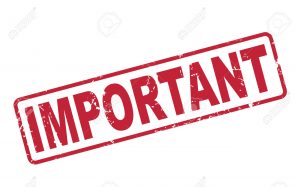 Yes, it's important because it's difficult to have conversion rate more than 10 % of your audience. And 10 %, it's huge, usually most companies have 1-2 % of conversion.
No matter what you do, you will always have 90 % of your audience who will never buy you anything. This is explained for several reasons, for exemple, companies that sell information, « personal branding » is very important. People who follow me, do it because they like my personality and among them, 90 % of my audience find good what I do but it's not special then they will buy any of my products/services.
On the other hand, this 90 % can buy in another company a product/service similar but with some differences and it's theses differences that make it special for them.
You see when you have a company, you know that 90 % of your audience will never buy your product and it's the same situation for your competitors.
Well, is it better that everyone stays in his zone with 90 % of the audience who will never buy or propose a partner's product that might interest them ? In which case there is the best growth ? It's in the case where all partners promote other. Do you see how it's cool ?
Partnership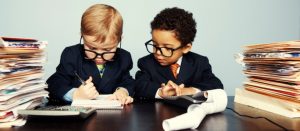 Now you understand partnership affiliation, I think you're wondering if you're going to have to promote something you don't like ? To avoid it, I recommend you to have only 4-6 partners that you like really. Parnters with whom you share same values and they have a good ethic. By this way, you know their products are good and they will never betray their clients. Sorts your partners.
If a partners no longer fits your values, say it and stop working with him. Don't hesitate.
When you find good partners, you improve you company and partner's companies.
You will be able to reach levels that you could never have reached on your own.
Of course, everything isn't perfect, there may be different but it's possible to have a groupe of friends you can trust.
My advice is to make affiliation, find companies that compete with you and have the same values as you to use in a better way the 90 % of the audience who doesn't buy anything.
Remember, Bill Gates (Microsoft) and Steve Jobs (Apple) worked together several times and look at what they have become.
-Steph