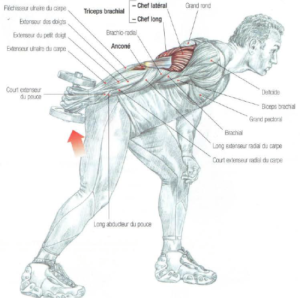 I read a Frederic Delavier's book « Strength Training Anatomy » and there is good stuff.
Standing with your legs slightly flexed. Your torso bent forward with your back straight. Your arm is horizontal along your body with your elbow flexed :
Inhale and make an extension of your arm

Exhale at the end of the movement
This exercise is excellent to pump your entire triceps.
To have better result, this exercise can be done with long sets until you feel your triceps burn.
-Steph
P.S. If you're in Miami and you like Caribbean food, go to my cousin's bistro to eat Haitian food. Click here.