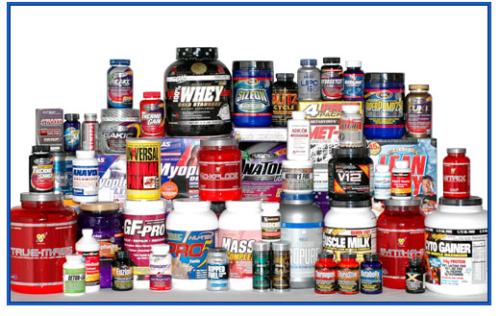 Before read Part 3, be sure you read Part 1  and Part 2 .
Protein supplements
In training program, there is always a nutritional plan because to build muscle lifting weights isn't enough. The good quantity of protein in relation to your bodyweight is an extremely important element. But as you've noticed, it's difficult to eat enough protein without eating too much fat. Protein supplements are a solution.
Protein supplements can increase protein intake without increasing the fat's amount in your body and ease protein intake several times a day. Eating several times a day is essential for a bodybuilder and having tips to make it easier is appreciated.
There is an incredible variety of protein supplements and they really have a dessert's taste. What's interesting is that they're more and more rich in nutrients with vitamins and minerals and in macronutrients with proteins and carbohydrates. Find a protein supplement that meets your nutritional needs and tastes can be a help in your nutritional plan.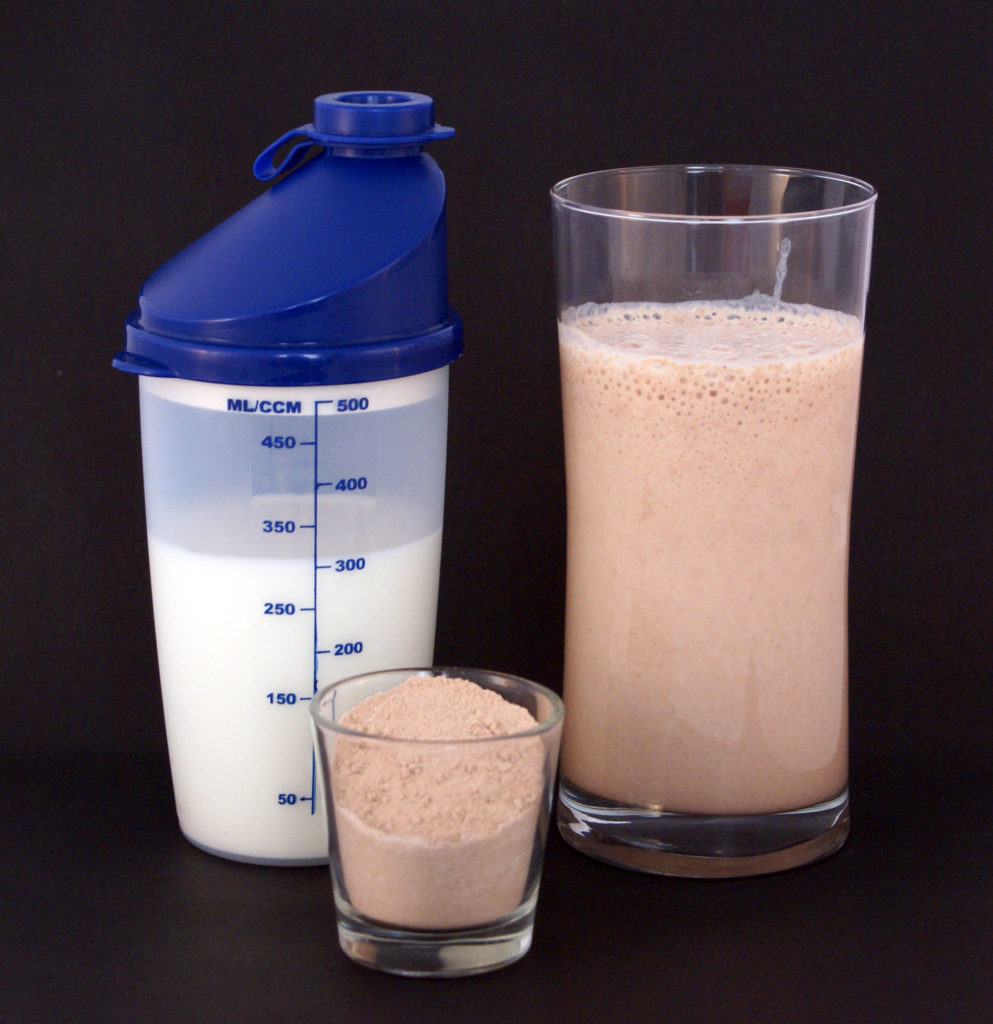 As there is an incredible amount of protein supplement, there are several things to check to help you choose. First, reading the label is important because there are some that really contain too much carbohydrate. It's good to know that carbohydrate improve the conversion of food protein to muscle protein but an excess of carbohydrate creates an excess of calories which prevents your body from easily burning fat. Therefore, it's necessary to count the number of carbohydrate on the label.
Second, protein supplement that is consumed pure, without a meal or without carbohydrate, isn't metabolized effectively. Research shows that for the protein to be used for protein synthesis, it must be consumed with calories, especially those from carbohydrate. Otherwise protein and used as energy production.
On the other hand, if you're on a low carbohydrate diet and you increase your protein intake for energy (to compensate the lack of carbohydrates), it may be a good idea.
Third, the protein source of protein supplements comes from 3 foods :
Milk protein (whey, milk protein concentrate and caseinate)
Egg protein
Soy protein
All these proteins are of high quality. For the moment, no scientific studies show that there is one protein better than the other. Protein supplements made from milk and eggs are the most popular among bodybuilders. Soy protein has a specificity because it can reduce serum cholesterol rate in some people. This may be advisable for people with cholesterol problems but it's careful because it's possible to find a lot of GMOs in soy.
It's important to remember that protein supplements aren't created to be the only source of food protein. A balanced diet consisting of whole foods is essential for a healthy diet and building muscles.
Subscribe to my newsletter and share this article if you think it can help someone you know. Thank you.
-Steph
P.S. If you're in Miami and you like Caribbean food, go to my cousin's bistro to eat Haitian food, click here.