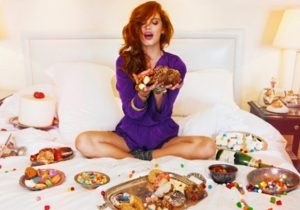 I read a Nerd Fitness article  and there is good stuff.
Doing things we know we need to do may sometimes seem impossible. We know we can have a better lifestyle to « stay motivated » and « get focused ». And yet when we work on a long-term project, we have the impression of always starting from scratch.
We doubt : « What's happening ? Why I can't do it anymore ? »
I know I need to eat better

But after cook healthy meals for one week, I don't have the time to cook and I buy pre-prepared meals.

I know I need to train more often

But after train for one week, I'm less motivated, I see no result and I'm demoralised.

I still have a good physique

But I try to have an athletic body like the pros but it's always frustrating.
I already tought about it and I think you too. Change this situation can be useless if we aren't well prepared. It's like a video game when you will fight a Boss with 50 % of your life without potions.
Boost your inventary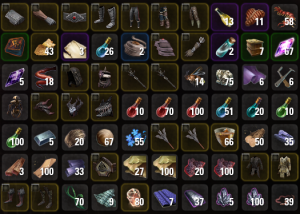 It's real, I advise to everybody to prepare their meal of the day in advance (like my Instagram's video) to have health meals. And I advise you to eat 1-3 time per week in a restaurant (see tips for eating at restaurant and staying healthy).
There is the perfect plan and the realistic plan. We like prepared perfect plans to reach our goals but in reality, it's harder. An imperfect plan executed is better than a perfect plan poorly executed.
Potion

You can go in a restaurant to eat a big plate of rice, protein and vegetables. It's quickly prepared, it's not expensive and you have healthy foods in your body.

Improve weapons

Find a blender with a good motor to do fruits/vegetables shakes. It's perfect for a snack at 16h (4pm).

Improve your armor

Buy a rice cooker to save your time in evening.
These elements help you to reach more easily your daily calories goal. I have never plan my meals for all the year, I plan what I will eat each week (when I go to the supermarket) and each day, I do my best to eat as healthily as possible despite the unexpected. It's this imperfect plan that I use and I see results ! If I had continued to follow my perfect plan, I think I would have given up because of my environment.
Now, when I see old friends they're surprised to see how my physique changed better and there are some who jealous me (but there is less brawl than before, it's cool).
In a video game, when you will fight against a new Boss, you will have the maximum of potions to have the maximum chance of winning. When you attack a new problem in your life, adjust your priorities to build a new habit or miss your attempt to be healthy.
Mercenary and strategy guide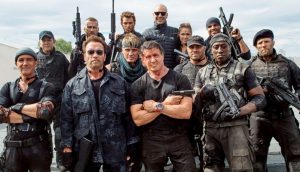 In a video game, you can have mercenaries to help you to fight the Boss and you can unlocked strategies can help you have the advantage.
You used strategy guides or tutarial video to help you to beat a difficult Boss. Some people say it's « cheat » but it's up to you to follow instructions and execute them properly for it to work.
In life, you can also have mercernaries and strategy guides. You can find tutorials like « How to do squat properly » or « How to create your workout plan » but often it's our lack of knowledge or lack of confidence that keeps us from succeeding.
Have a great mercenary (personal trainer) to reach your goal who all times yelling, prodding, educating and helping you to have results. Just have somebody to help you for one session or for one week can do the difference between long term success and long term frustration.
That means you need to have a mercenary (personal trainer) forever ? No, but it's good to have the opportunity for several months to learn from a great mercenary (personal trainer) to follow the patterns set out in a strategy guide to have confidence to attack the Boss without being assisted.
A victory is a victory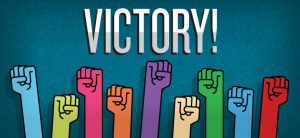 When you try to fight the Boss, all that matter is that you have 1 % of life when the Boss has 0 %. This can be an ungly fight and even you used 10 potions, this victory is important to continue. It's for this reason you buy potions and upgrade your armor. This is what make the difference between victory and throw your controller against the wall.
The life is the same and it's important to organize priorities to have success :
Discuss with your family about the financial investment to have a better health (gym, mercenary)

Save money to by health product and have tools necessary to avoid to eat at restaurants everydays.
Organize your priorities to reach your fitness goals and others aspects of your life, right now. There are Bosses that you fight with 50 % of your life ?
Hard to meditate everydays ?

Use calm.com  and follow the 2 minutes of meditation guide (strategy guide).

Hard to start yoga ?

Subscibe to a yoga class for a month to learn movements. By this way, you will have more confident to do yoga at home (mercenary).

Hard to eat better ?

Seek in Craiglist or another website that do the same thing and find a Chef to prepare meals for you at a reasonable price for a month (improve inventory)

Hard to walk more ?

Buy a Fitbit and train you body to walk 10 000 step each day until you can do it without technological assistance (improve armor).
Hard to do squat and deadlift properly ?

Hire a personal trainer to learn properly to do squat and deadlift. Contact this personal trainer one month later to check your technique (mercenary).

Hard to learn a new language ?

Use iTalki.com  and speak with a native speaker and in exchange you learn to him/her your native language. (improve your group).
Yes, it's possible. You will try several times and you will do several mistakes to improve yourself and it will be difficult. The most important is to know why you do all these things and not the others. It's to improve your lifestyle and you're the only person to do it.
What is the Boss you're fighting and what mercenary, armor, potion, you use to build this new habit to beat it ?
-Steph
P.S. Do you want a free program training ? Click here 
Smartphone apps:
To track my training program, I use Jefit 
To track my calories, I use MyFitnessPal