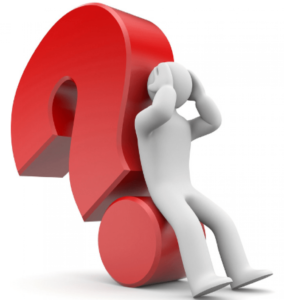 What's up ? This is THE stephane ANDRE !!! I watched an Olivier Roland's video and I learned some good stuff.
In the last Leonardo da Vinci's biography written by Walter Isaacson (who is also the author of the Steve Jobs biography, 2011), we can see that he was an extremely curious man. This curiosity allowed him to explore several different areas, boost his creativity and make a huge contribution to art. But the downside is that he kept changing projects.
Because of this, Leonardo da Vinci left a mind-blowing number of unfinished works of art. There are several scientific fields where he could have advanced the humanity of 2 centuries, if he worked more and published his results.
Attitude
This show us that we all have different attitudes to things that interest us, to our projects. We can explore something because we want to know how it works or master it to improve our lifestyle.
Attitude is very important in life. For example when you do something you like, you don't have the same attitude as for something you like moderately or not at all. The last project you did, did you give the best of yourself to the end or not ? The question is whether you're aware of the mission you want to accomplish through the project.
Mission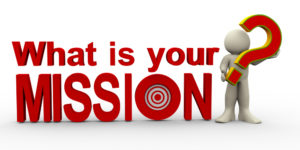 In a project, the mission, the goal is essential. There are many people around me who say they want to be successful. They say things like : «  Yes, I want to be successful, if I find success around the corner, I would not say no. It would be cool ». But that doesn't happen like that. To succeed in a mission, it's necessary to give the best of oneself. And it can take many years, so don't be naive. With internet, there is a myth that makes everyone believe that in 2-3 years we can be a millionaire, that's wrong.
When I created my blog, I had friends who also had their blog or YouTube channel, but they all stopped. We didn't have the same mission and the same attitude when we started. You can see in the top left of my blog this sentence : « I'm building my legacy ». This is my mission.
It's really good to be curious, but once you've found something that interests you, focus on it. Work on this passion in « Guerrilla » mode to develop it, because it will become your main source of income. When I say « Guerrilla », it means that you give the best of yourself. You want to know what skill you have to learn, you want to learn from the best players in the field, you do tests to innovate, etc.
With a definite mission, a « Guerrilla » attitude and patience, you'll have the success you deserve in your project.
Subscribe to my newsletter and share this article if you think it can help someone you know. Thank you.
-Steph
P.S. If you're in Miami and you like Caribbean food, go to my cousin's bistro to eat Haitian food, click here.