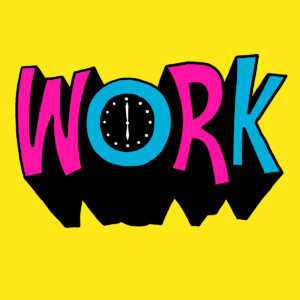 What's up ? This is THE stephane ANDRE !!! I watched an Olivier Roland's video and I learned some good stuff.
Have you ever finished a day completely exhausted and after analysis, have the impression of having accomplished nothing ?
Don't worry, it has happened to me and it happens to everyone a few times. The truth is that it's important to understand that there is a difference between being productive and being busy. It's really something that you have to remember often.
To be busy
Here is an example, imagine that you spend all day pushing a building with hands. It's serious, you really want to move the building. It's obvious that at the end of the day, you'll be very tired but the building will not move.
You'll have to spend a lot of energy, give a lot of effort but the results are negative, the building did not move a millimeter. In fact the efforts you make aren't systematically correlated to the results you will get.
With the building's example, it's easy to understand that this task destined for failure but with the activities of every day, it's more complicated to identify.
Let's use another example. Imagine that you spend all day pushing a block of stone on the sand. At the end of the day, the block of stone will have been moved a little bit (and this is a better result than with the building). But is there a way to move this block of stone faster ? Yes, with a crane, it's more efficient and it takes less effort. It's true that finding a crane requires a lot of energy and time, but the crane allows you to have better results more impressive. With the crane, you can move the block of stone in 30 minutes to the destination.
To be productive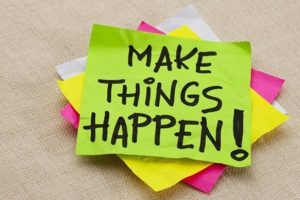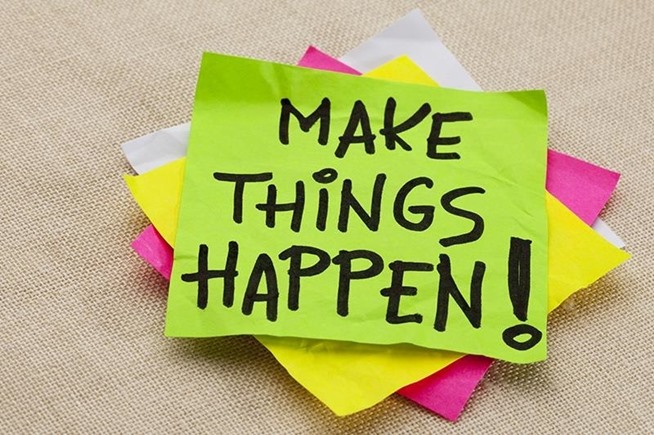 Often the methods to be productive requires a lot of effort and you have the impression to build nothing, but when the methods are put in place, it will give you continuous results without asking you a lot of effort.
Today, after my training, I spoke with a gym employee about blogs. He wondered why I had a blog because for him blog are dead. It's true that blogs are less fashionable than videos and it's true that a blog takes years to have an interesting traffic to build a company.
But what he doesn't see and what the majority of people don't see is that if the content of the blog has no expiration date, 5-20 years later, your blog's content will have always value and will be usable. If yo create content based on news, 2 months after your content is no longer valuable and no longer usable.
And it must be added that the blog's mailing list is more efficient than social media's subscribers when it comes to promoting your product/service. It also makes me think that since 2005, every year, people say email is dead, ahhaha haahahah.
Vision
It's not easy to realize that we're busy instead of being productive and it depends on our perception. By having a clear vision of what you want, you create a company that is at the service of your life rather than your life at the service of your company. Creating content with no expiration date to educate people is my vision. On internet, one of the keys to success is to be able to create the maximum content without expiration date to not be dependent on fashion phenomens.
With this vision, it helps you identify when you're busy and when you're productive. This skill allows you to search for what is most effective to reach your vision. At first, there are things that you consider effective and they're not and vice versa. The process to reach your vision is to explore new things to move forward and grow.
Have you already identified things in your work that you think are effective and in fact they aren't (like pushing a building with your hands) ?
Subscribe to my newsletter and share this article if you think it can help someone you know. Thank you.
-Steph
P.S. If you're in Miami and you like Caribbean food, go to my cousin's bistro to eat Haitian food, click here.