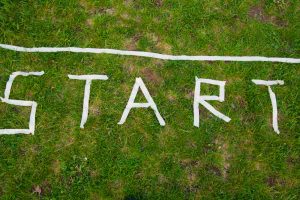 I read a Nerd Fitness article and there is good stuff.
It was when the last time you were at 100 % to change your life ?
If you're like me, it had to be hard. We're afraid of being at 100 % and not succeeding. We want a plan B. We're afraid to fail in front of our parents and friends.
Instead of being at 100 %, we will be at 50 % by this way, if we fail, we can say : « this system doesn't work » or « I didn't really try » or « I already knew it wasn't going to work ».
Let's listen to this Charles Bukowski's poem :
It's true, this poem doesn't concern physical transformation but it is applicable .
We prefer to be at 50 % because if we're at 100 % and we fail, what is left ? If we're at 100 % and we fail, we will say to ourselves we're failures, we aren't good enough.
In reality, be at 100 % and fail is the best thing that could happen. When we used the maximum of our efforts and we fail, we improve our level for the next time. And especially, we don't have regret. My mother was still talking to me about her regrets, again, 2 days ago. Regrets is poison.
Talk to people who are older than you and you will see their regret's list is huge.
When we're at 100 % and we fail, we make the first step to a true improvement.

When we're at 50 % and we fail, we have regrets.
If you want improve your physique, be at 100 %. Give the maximum of your efforts, each day and see what you able to do. It's not only for few days or weeks, it's for all your life. You improve your body for all your life, not just to show off on the beach in summer.
Remember, if you try, be at 100 %:
« It could mean derision. It could mean mockery–isolation. Isolation is the gift. All the others are a test of your endurance, of how much you really want to do it ».
« And, you'll do it, despite rejection and the worst odds. And it will be better than anything else you can imagine. If you're going to try, go all the way. There is no other feeling like that. You will be alone with the gods, and the nights will flame with fire. You will ride life straight to perfect laughter. It's the only good fight there is ».
Or like say Yoda in Star Wars : « Do or do not, there is no try ».
100 %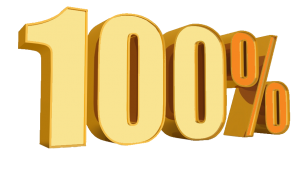 We have one life on this planet and we can't get what we want by being at 50 % because we're afraid of failure or rejection or worst, fear of success. It's the to get out of your comfort zone and be comfortable with being uncomfortable.
No self-sabotage, use the maximum of your efforts to reach your goals.
In my case I focus on 2 things : my blog and building strength
-Steph
P.S. Do you want a free training program ? Click here