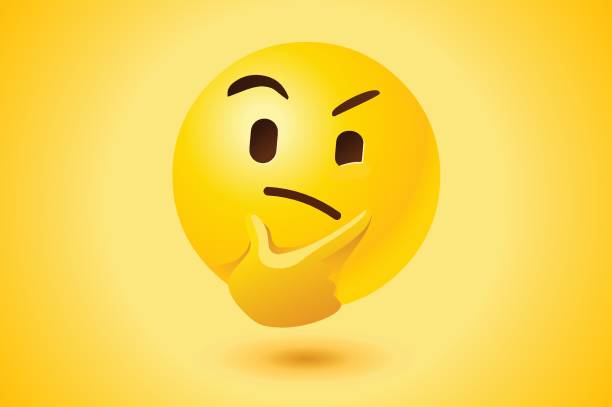 When you start losing weight, you will learn new things. And over time, you will notice that there is conflicting advice. Here are 5 weight loss confusions that you can avoid to stay on the track to reach your goal.
I wrote 2 articles (Part 1 and Part 2) about fitness vocabulary to know the basics of fitness.
Confusion 1 – Do sugar and carbohydrate get fat?
There are two things to influence a lot of people to use a diet: a clear description and a fascinating plot. This combination is a strategy based on the use of emotions by marketers. That's why people buy a diet low in fat, low in carbohydrates or low in sugar.
There is an example of the combination:
"People say that you are not healthy because you eat a lot of junk food. That's not true, you're not inattentive. You are trapped in fraudulent science and processed foods".
Let's see if there is a difference between different trend diets:
This scientific study is about Ketogenic low-carbohydrate (KLC) and Nonketogenic low-carbohydrate (NLC) diets. The result is that to lose weight, there is no difference between the two.
This study focuses on diets containing various amounts of carbohydrates, protein, and fat. The result is that low-calorie diets help to lose weight, no matter the quantity of the three.
This study is about the difference between a low-fat diet and a low-carbohydrate diet. The result of this 12-month weight loss diet research shows that there is no difference. Dietary effects on weight loss didn't include genotype patterns and baseline insulin secretion. Unfortunately, It was not possible to see which of these 2 types of diets was useful for whom.
This study shows that there is no reason to exclude added sucrose in weight loss diets.
With these several studies, you can learn some principles:
Overeating can make you fat. It's not a unique food.
If you eat more calories than you burn, you will gain weight, even if you ingest healthy food.
If you eat fewer calories than you burn, you will lose weight. It doesn't matter how much sugar or carbohydrates you ingest.
Confusion 2 -Can I burn fat in a specific part of my body?
There is confusion created by magazines or newspapers. You can see training plans that aim to thin the thighs or fat of your arm or other body parts.
The reality is different. Scientific studies show that training a specific muscle boost blood flow and lipolysis. In fact, lipolysis is the process of decomposition of fat cells into energy. The study is here.
Work a muscle burn calories and gain muscle. It helps to burn fat that covers the muscle but not in large quantities. The study is here and here for abs exercise $.
Confusion 3 – What is the best choice to burn fat: lift weight or cardio?
Most of the time, when people want to lose weight, they do cardio like biking, jogging or other.
Cardio is a part of the process, but it is not enough. Study here.
Studies show that a lot of people gain more weight when they start cardio. Study here .
Here the reasons why cardio is not enough to weight loss:
It burns only the calories of the last meal – when you do 30 minutes of cardio, your body uses the last calories you eat. To reduce your weight, it is necessary that your body also burns the calories you store. You need to reduce the amount of fat you store in your body.
Body adaptation allows you to use fewer calories for exercise – Studies show that the body over time uses less and less energy to do an exercise. The consequence is that you burn fewer calories and stagnate (plateau). Sometimes people do more cardio to get over the plateau. This seems like a good idea, but it causes muscle loss and a decline in metabolism. Here the study .
Scientific studies show that it is a nice method to keep muscle and lose fat. Unfortunately for the majority of people, weightlifting has a bad reputation.
Research from Duke University revealed something interesting. It was with 196 overweight women/men between 18 to 70 years old separated into three groups:
Group 1: Three days of one hour of weightlifting training per week
Group 2: Three days of cardio per week. 45 minutes at an average level.
Group 3: Three days of weightlifting and cardio per week.
Something surprising happened after eight months. Group 2 lost the most weight but also lost the most muscles. Group 1 lost the most fat and gain muscles. This means that the combination of weightlifting and cardio has different effects. This makes you lose less weight because of muscle gain. Also, this makes you lose more fat because of several physiological causes. Here is the study.
Confusion 4 – Does a diet can disturb my metabolism?
There is a term that is often used when people talk about diet, it's metabolic damage. Metabolic damage means that there is a disorder in diverse physiological structures. The consequence is that your body burns fewer calories than you need in relation to your body weight. It can take weeks or years to fix it.
The confusion comes from stories where someone has failed to lose weight. For example: "He gained weight with a very low-calorie diet and an intense workout program". Because of these stories, a lot of people believe that a diet can disrupt their bodies.
Take a look at the scientific field. Some studies show that a long period of very low-calorie diet affects metabolism.
Click here for the study .
When you reduce your weight by 10%, your metabolic rate can drop. For example, a diet with few calories, little protein, and no weightlifting program.
These metabolic adjustments can continue after the period of weight loss. This is real for people who use radical diets to lose weight. It is possible to stop these changes by eating more calories, more protein and lifting weights.
Click here for the study.
Confusion 5 – Can a diet put the body into famine?
A lot of people see a diet like deprivation or a famine. They tell a lot of stories such as: "Be careful with your calorie reduction, don't be too radical. This can slow down your metabolism and make it more difficult to lose weight.
The best way to avoid metabolic damage is to have a slight reduction in calories. When there is a reduction in calories, your body responds by stopping weight loss.
There is a study on human metabolism, click here.
This research began in 1944, at the end of the Second World War. At that time, there were many hungry people in Europe and it was important to help them in the healthiest form. 36 people chose to starve in the same state as the prisoner of war camp.
For six months, the volunteers performed several hours of manual labor and ate about 1,500 calories a day. They walked also 22 miles a week. It was difficult at the end of the experiment because some men had almost starved to death. They only had skin on their bones.
There is a surprise, their metabolism was not devastated. When the volunteers lost 25% of their body weight, their metabolism also lost 20%. In contrast, scientists expected more than a decline of 20 percent after six months.
The second step of this experiment is to help the 36 individuals to regain their normal weight. This recovery plan lasts 12 weeks. The average metabolic rate was 10 percent lower than predicted by scientists.
This research shows that the "famine mode" diet is not true. All the volunteers continued to lose weight until the end. Of course, the speed of losing weight decreased but not stall.
When you see someone eats 1500 calories per day and have a workout program for six months and lose weight. Why are you skeptical about the efficiency of a basic diet?
I hope it helps you to stay on track to have a better body.
Share this article if you think it can help someone you know. Thank you.
-Steph