La semaine dernière, j'avoue que j'avais perdu un peu de motivation dans tous les domaines de ma vie. Beaucoup de personnes me racontaient leurs problème et d'autres me demandaient pourquoi je travaillais autant sur mes sites internets alors que je ne gagne pas d'argent avec. Et mes parents me mettent la pression. Ils préfèrent que je fasse comme tous mes amis, emménager avec une petite-amie.
Je suis des cours pour la création de ma startup (The Family  ), ce qui est cool avec eux c'est qu'ils accompagnent les startups qui ont du potentiel. Ils les aident pour les levé de fonds et tout. Bon, un prof nous a dit une phrase que j'ai adoré : « Personne ne vas vous félicité pour votre entreprise ». En rentrant chez moi, j'ai analysé la phrase dans tous les sens. Personnellement, je n'ai jamais félicité un de mes profs ou un de mes patrons pour leur travail.
Et toi, tu l'as déjà fait ? Non, on le fait jamais. On se plaint toujours parce que le cours est trop dur ou parce que le salaire n'est pas assez élevé. Maintenant parlons de ton corps. Qui t'as félicité pour ton évolution ? (Non, ta mère elle ne compte pas). PERSONNE sauf si quelqu'un peu profiter de ce que tu as. Un exemple, je sais que mes potes m'utilisent pour draguer des filles, ça ne me dérange pas mais ils ne me félicitent pas pour mon évolution.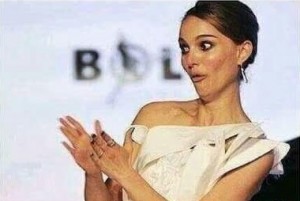 Tu sais de quoi je parle ! Parce que toi tu évolues, ton environnement peut avoir accès à des trucs qu'il n'avait pas avant. Tu ouvres la voie et les autres suivent. On se retrouve vite dans une situation de solitude parce que notre niveau augmente mais pas celui de nos amis. Je pense que dans mon entourage il y a des gens qui ont un complexe d'infériorité quand ils me voit parce que mon corps à vraiment changer et les filles me regardent différemment. Tu sais des phrases comme : « Non, non, enlève pas ton t-shirt ».
Dans mon cours, on parle de la solitude de l'entrepreneur, c'est pour cette raison qu'il est important d'avoir une méthode pour s'auto-motiver. Moi, je fais du Tai-Chi et je lis mes objectifs matin et soir. Mais ce week-end, j'ai revu le film « The Secret » et ça m'a donné une bouffée d'oxygène qui m'a surpris. Ça m'a motivé encore plus que je ne le pensais. Peut-être pour toi ce sera un livre ou autre chose mais ce que j'ai remarqué, c'est que si tous les week-ends je me ressource de cette façon en regardant « The Secret », j'aurais un meilleur état d'esprit et je serai plus performant.
Ma tante me dit toujours que c'est important d'aller à l'église tous les dimanches pour évacuer tous les soucis de la semaine et se ressourcer. Je ne vais plus à l'église mais c'est la même sensation que j'ai eu en regardant le film.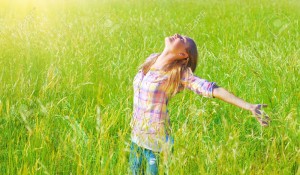 Quand tu fais quelque chose que personne dans son entourage ne fait, il faut t'auto-motiver ! Personne ne va t'aider à avoir état d'esprit fort pour faire face à des problèmes que personne connaît. Tu n'as pas le choix. Choisir de vivre le style de vie que tu veux créer beaucoup de pressions inattendu. Il n'y a pas de formule magique mais moi j'ai trouvé mon truc pour avoir l'énergie et rester concentré. Je souhaite que toi aussi tu trouve une méthode d'auto-motivation qui te permet de vivre la style de vie que tu veux.
#NEJAMAISABANDONNER
Tu veux faire évoluer ton corps ? Programme de fitness gratuit  (Sélectionne un programme et clique sur « Log as a Guest »)
-Steph