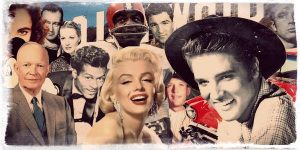 The Cold War, Baby Boom era was marked by the development of an important factor influancing the modern fitness movement known as the « Minimum Muscular Fitness Tests in Children » Kraus-Hirschland. This study used Kraus-Weber tests to measure muscle strength and flexibility in the trunk and leg muscles. It has been reported that nearly 60 percent of US children had at least once failed the test. In comparison, only 9 percent of European children failed at least once the test. During the Cold War, these startling figures have prompted political leaders to take actions to promote health and fitness.
When the results of the Kraus-Hirschland studies were reported to President Eisenhower by Senators James Kelly and James Duff, he responded with a conference at the White House in June 1956. From these meetings there have been two important results 1) the formation of the Presidential Council on Fitness Youth 2) the appointment of the Citizens Advisory Committee on Fitness of American Youth. This was an important first step to attract the attention of the nation about his physical condition.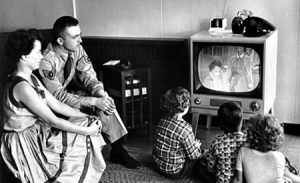 During the 1950s many organizations have taken initiatives in educating the general public about the effects of low levels of physical conditions. Several organizations that had been involved in the promotion of fitness in the mid 1950s including the American Health Association (AHA); the American Medical Association (AMA); the American Association for Physical Education, Recreation and Dance (AAPHERD); the Presidential Council on Youth Fitness.
These organizations explained the merit and legitimacy of the fitness movement. The American College of Sports Medicine (ACSM) was formed in 1954 and has proven to be one of the first organizations in the promotion of health and fitness in American society and in the world. Throughout its history, the American College of Sports Medicine has established its positon on various issues related to physical exercise on the basis of scientific research.
That's all for today. Soon the rest of the fitness history
-Steph