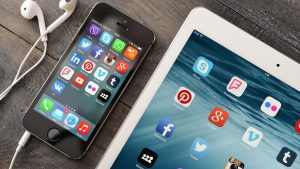 In my blog (WordPress), I had installed a plugin to share my blog posts with social media. This plugin was Share This . Since I installed a plugin to display my lastest pictures from Instagram on my blog, I was wondering how I could do to have icons so that people could share my content and subscribe on my social networks.
After doing a Google search to know the best rated WordPress plugins, I discovered Ultimate Social Media Icons .
I just installed it and it's really cool. Here is how it's on my blog :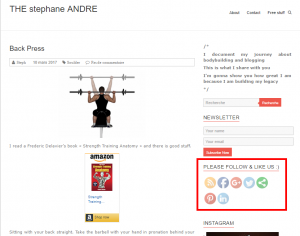 I installed this plugin with the « zip » file and I just discovered that they had added the function to install the plugin automatically in your blog. Well, I'll show you how I did. If you installed the plugin automatically, go to the configuration phase.
Note : For the plugin works, it's necessary that CURL is installed and activated on your server and a PHP version of 5.4 or above. If you don't know, ask to your hosting provider or server admin.
Installation
I downloaded the « zip » file (compressed files) from WordPress website.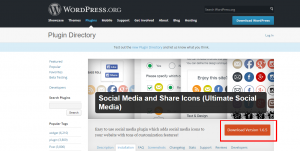 Once I uncompressed the « zip » file, I have the directory « ultimate-social-media-icons »: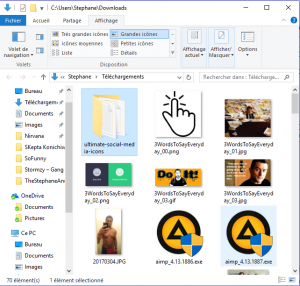 I use FileZilla  (it's free) to transfer files to my server.
I copy « ultimate-social-media-icons » in the « wp-content/plugins » directory of my server: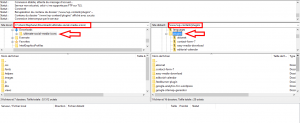 Once it's installed on your server, active the plugin in your WordPress plugins (extensions in french) page
Configuration
Now that you have activated the plugin, you should have the menu « Utimate Social Media Icons » in WordPress: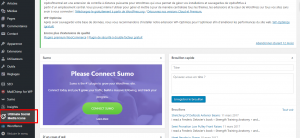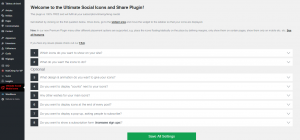 Select icons you want to show on your blog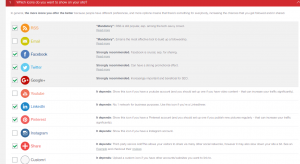 When a user click on a icon, what's happening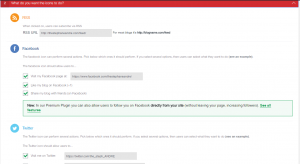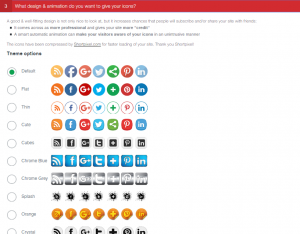 A little animation with icons


Customize icons order and others options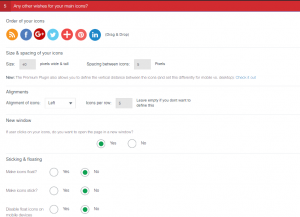 Icons at the end of each post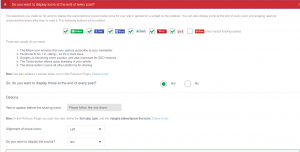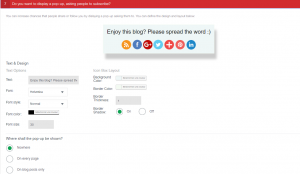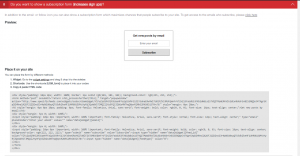 Test
In WordPress, click on the menu « Appearence => Widgets » :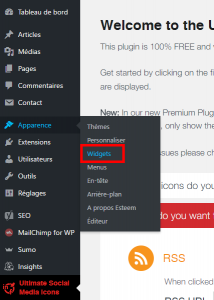 Place the widget on the sidebar to make it appear on your blog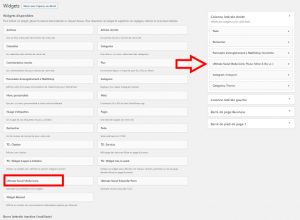 Click on icons, adjust and let's go.
-Steph
P.S. Do you want a free training programs platform ? Click here 
Smartphone apps :
To track my calories, I use MyFitnessPal 
To track my training program, I use Jefit