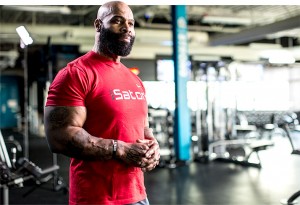 Il y a quelques jours, j'ai vu le film sur CT Flecher fait par la même équipe qui avait fait le film « Generation Iron », film que j'aime bien d'ailleurs. Si vous ne connaissez pas CT Flecher, je vous conseil vraiment de cliquez sur ce lien YouTube . Vous manquez de motivation ? Lui c'est le meilleur.
Son film, sa bio se nomme My Magnificient Obsession. Franchement vu la personnalité de CT Flechter, je m'attendais à avoir une claque (ben je l'ai bien senti). J'avais été un peu étonné de voir toutes ces célébrités de l'industrie du fitness et du bodybuilding lors de son avant-première. Et surtout elles disaient qu'après avoir vu ce film, on ne pourrait que l'aimer encore plus. En ce qui me concerne, ce qui m'intriguais encore plus, c'était de savoir comment il avait réussi à se construire cette état d'esprit si déterminé.
Parce que, quand je vois les vidéos de Simeon Panda, Ulisses, Steve Cook, Christian Guizman, Patrick Reiser, Engineered Life, TiboInShape, FromHumanToGod ou BodyTime, (j'ai failli oublié Jeff Seid, Marc Fitt et il y en a peins d'autres encore), je ne trouve pas c'est énergie (sauvage) de vouloir être meilleur que hier, cette motivation de toujours avancer malgré les obstacles. Je fais une exception pour Elliot Hulse et les Hodge Twins qui ont ce genre d'énergie mais c'est pas la même. Quand on voit CT Fletcher, il nous motive en nous foutant un coup de pied au cul, tu peux pas l'éviter, non, tu peux pas. C'est une peu genre Mickey, l'entraîneur de Rocky.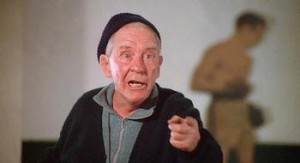 C'est clair, pas tout le monde va l'aimer et c'est justement ça qui fait la différence. Il kiffe ce qu'il fait et il y a pas moyen que quelqu'un d'autres l'empêche de faire ce qu'il aime faire.
Alors comment il a fait pour avoir cet état d'esprit solide comme une montagne  ? Et ben, je ne vais pas spoiler le film parce qu'il vaut vraiment la peine d'être vu et pas seulement pas des fans fitness ou bodybuilding car c'est une source de motivation pour avoir une style de vie meilleur. Un style de vie où notre travail, notre source de revenu principal vient de notre passion. Et ça change vachement de truc, vous avez pas idées. Mais pour pouvoir vivre comme ça, il faut accepter un détail. CT Fletcher a une de citations que j'aime bien c'est :
« Pain is necessary to grow »
« La souffrance est nécessaire pour grandir (ou pour être meilleur) »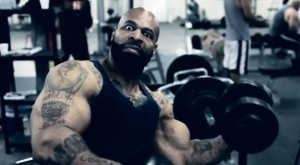 Parce que là les ami(e)s quand on voit sa vie on se dit : « Ce gars c'est un putain de gueurrier ». C'est une truc de fou, je me serais jamais imaginé le type d'émotions qu'on pourrait ressentir dans ce genre de situations. Bon, on peut lire une biographie, voir qui s'y passe des trucs hardcores et se dire « Ah ouais, merde » mais là quand on voit son entourage qui parlent devant la caméra avec la voix qui tremble ou la voix qui est en colère (ou une voix joyeuse), t'es dedans. Parce que tu vois que c'est pas une film avec un scénario, il n'y a pas cette distance. Tu sais que c'est vrai au fond de toi parce que c'est filmé comme un documentaire. On suit CT Fletcher avec les membres de sa famille pendant 1 semaine environ. T'es filmé et t'apprends une mauvaise nouvelle, c'est chaud pour ta gueule là. Effectivement les personnes de l'avant-première avait raison BIG RESPECT pour CT.
Tiens, ça me fait penser à Chris Gardner. Il y a eu un film sur lui avec Will Smith, Pursuit of Happyness. En Europe, ce gars était inconnue avant le film. Tu vois le gars, tu te dis : Ce mec il est riche, il est blindé, il a la belle vie ». Tu regardes le film, tu te dis « Ah ouais, merde. Respect ». Maintenant imagine que le film ait été filmé pendant 1 semaines genre documentaire quand il galérait avec son fils pour dormir au chaud. Sérieux, tu aurais ressenti quoi ?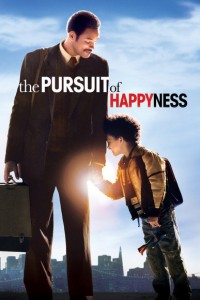 CT Flechter c'est dans cet esprit là. Il t'arrive un problème, ça fait te fais chier, tu te paie la honte dans ton entourage (et pendant 1-2 heures tu fais ta crise) et après tu cherche la solution. Il faut pas abandonné parce que c'est comme ça qu'on devient meilleur. Une équipe de foot ou de basket ne gagne pas tout les match du championnat mais s'ils travaillent dur ils peuvent finir 1er du classement. Toi qui me lis, il y a un domaine où tu défonce tout le monde, j'en suis sûr. Il y a des domaines où t'es pas bon mais dans ce domaine là toi-même tu sais que c'est toi le numéro 1. Et tu vas me faire croire que c'est arrivé en une seule nuit, que tu n'as jamais fait d'erreur ? MYTHO !!!!!
Bon je vais arrêter de m'enflammer parce que je pourrais encore écrire encore des heures. Ce film ma retourné la tête et m'a convaincu encore plus de réaliser mes rêves le plus vite possible et d'arrêter de perdre mon temps parce que j'ai peur de faire des erreurs.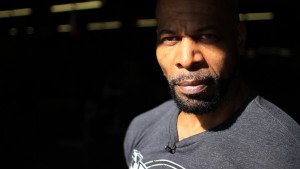 P.S. Je te conseille de regarder et de lire le maximum de biographie sur les personnes que tu admires et tu seras surpris de connaître combien ils en ont chier avant d'arriver là où ils en sont. Ça s'est de la pure motivation et personne ne peut dire le contraire.
Soit meilleur que hier
-Steph